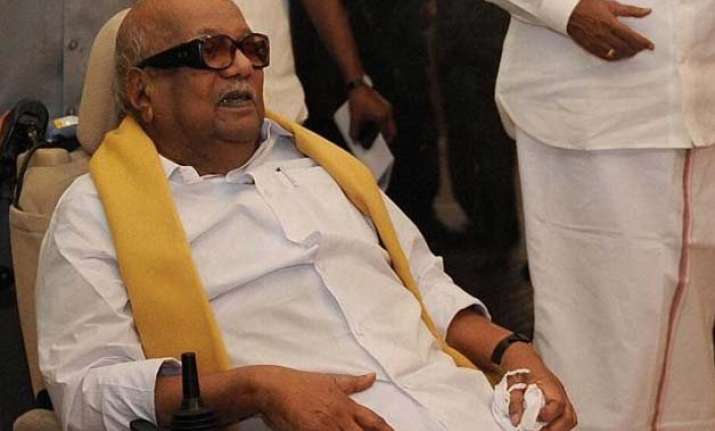 Chennai: With Karnataka High Court acquitting his arch rival and AIADMK chief Jayalalithaa in a graft case, DMK president M Karunanidhi today said this was "not the final verdict." 
"What has been pronounced today is not the final verdict.  I would like to remind one and all about Mahatma Gandhi's saying there is a court above all courts and that is conscience," he said in a statement.
In a relief to former Tamil Nadu CM Jayalalithaa, a special bench of the Karnataka High Court today acquitted her in the Rs 66.65-crore disproportionate assets' case. She was convicted and sentenced to four years' imprisonment by a lower court earlier.
Pronouncing the much-awaited verdict on the appeal by 67-year-old Jayalalithaa filed against the trial court judgment on September 27, 2014, Justice CR Kumaraswamy set aside all the charges on which she was convicted, sentenced to four years' jail term and fined Rs.100 crore. The charges were not "sustainable", the judge ruled.
The case dragged on for 18 years first in Tamil Nadu and later in Karnataka after the Supreme Court transferred it to Bengaluru in November 2002.