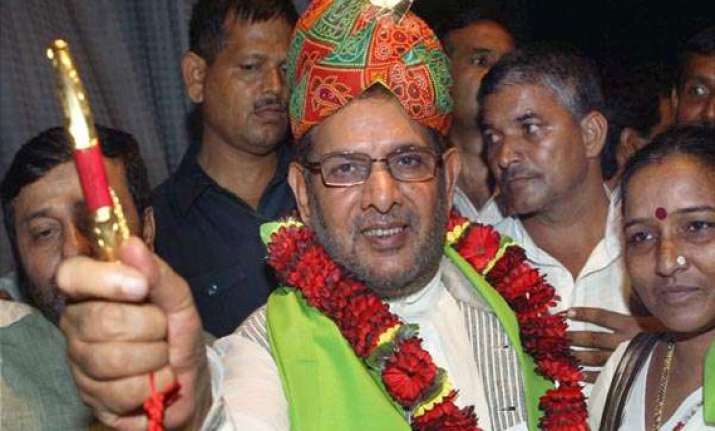 New Delhi: JD(U) President Sharad Yadav today ridiculed Narendra Modi for what he said was his "desperation" to become Prime Minister and advised him to take the oath of office from PA Sangma, whom BJP had fielded as its contestant for the 2012 Presidential elections.
"If he (Modi) has become so desperate, he should place the replica of Lal Qila (Red Fort) behind himself and take oath (of prime ministership) from Sangma, whom BJP had fielded (as its candidate in the presidential elections)," Yadav told reporters.
JD(U), an NDA partner at the time of the last presidential polls, did not support Sangma's candidature for the same and had instead backed UPA nominee Pranab Mukherjee, who went ahead to become President.
Modi had last year addressed a rally in Chhattisgarh for which the replica of Delhi's Red Fort was erected in the background. The rally had invited jeers from Congress, which had said that it was the only way in which Modi could fulfil his dream of becoming prime minister.
The annual Independence Day speech is delivered by the prime minister of the country from the ramparts of Red Fort.