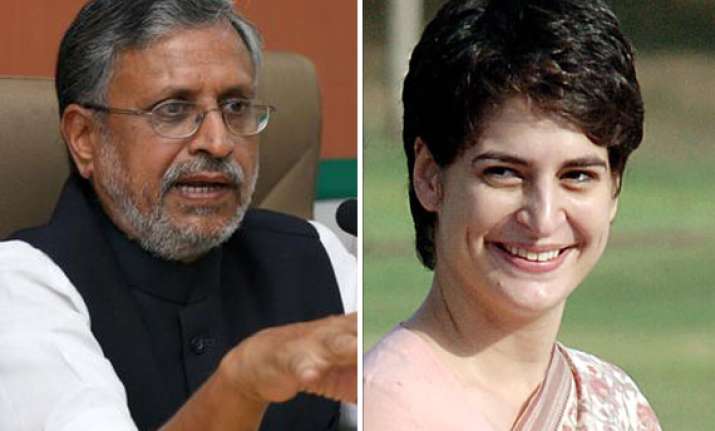 Patna, Jan 17: Bihar Deputy Chief Minister Sushil Kumar Modi today flayed the Congress for roping in Priyanka Vadra to shore up its electoral prospects in Uttar Pradesh and said people don't vote any more by seeing the 'face' of campaigners but on the basis of work of political parties.
 
"The Congress' decision to rope in Priyanka to boost the electoral prospects of its candidates will not succeed as the electors no more get swayed by seeing the 'face' of the campaigners, but cast their franchise after taking into account the works of the political parties," he told reporters.

Neither the Congress was in the running to form the next government in Uttar Pradesh nor the campaigning by Priyanka Vadra, a member of the Nehru-Gandhi family, will be of any help to the party, Modi, a senior BJP leader, said. 

He reminded the Congress of its miserable performance in the 2010 Bihar Assembly polls despite hectic campaigning by Congress president Sonia Gandhi and party general secretary Rahul Gandhi.

Priyanka has jumped into the electoral battlefield in Uttar Pradesh to campaign for her brother Rahul Gandhi.