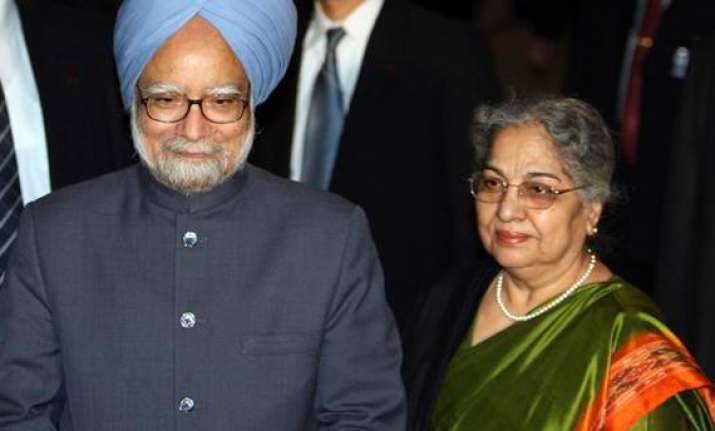 New Delhi, Dec 25: Prime Minister Manmohan Singh's wife Gursharan Kaur Monday expressed her outrage at the gang-rape of a young girl in a moving bus in the capital Dec 16 and called for severe punishment to the guilty.
Joining those who have been expressing their anguish at the incident, Gursharan Kaur said there was need of fast-track courts to deal with such cases.
"We all are very sad at this incident...This is a horrible crime...Such incident need to be condemned in the strongest possible way," she said on the sidelines of a function here.
Gursharan Kaur also said any protest against the incident should be peaceful as it will yield more results.