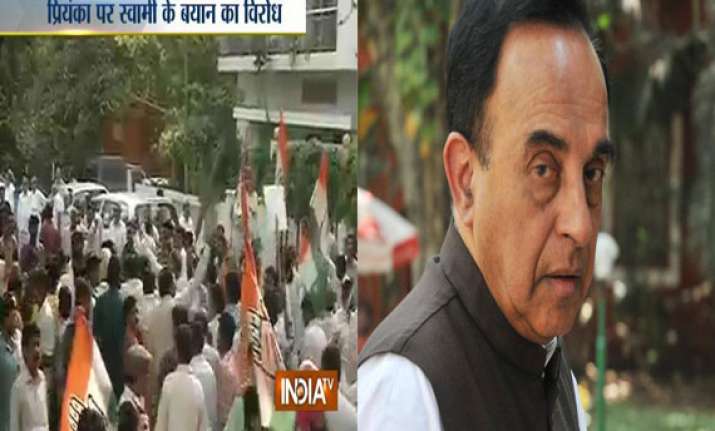 New Delhi: Scores of Congress workers today staged a violent protest outside BJP leader Subramanian Swamy's residence in Nizamuddin area of South Delhi demanding an "unconditional apology" for allegedly making derogatory remarks against Priyanka Gandhi and top party leaders.
Some of protesters broke barricades and clashed with police when they were stopped from going towards Swamy's residence.The protest was led Delhi Congress leaders Haroon Yusuf and Mukesh Sharma.
"Swamy's allegations are totally baseless. We condemn his derogatory remarks and demand an unconditional apology immediately failing which we will intensify our protest. We would gherao wherever he goes, be it railway station, airport, bus stand or any other public place," Yusuf said.
Sharma said Swamy had been making "offensive and objectionable" statements against the Congress' senior leadership for the past one month.