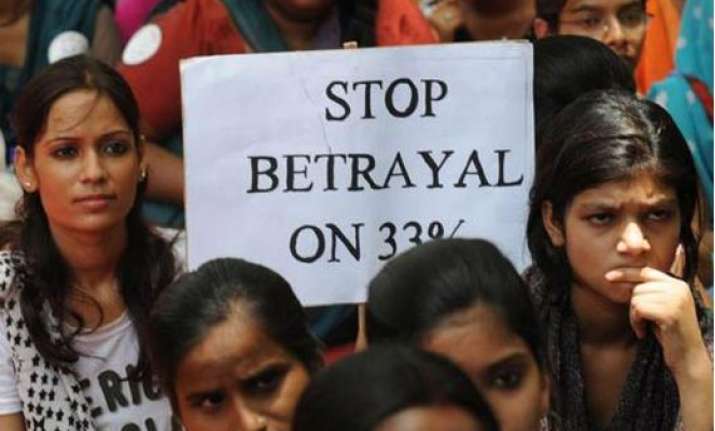 New Delhi: Amid a plethora of gestures on women's empowerment, a crucial piece of legislation, a bill reserving 33 percent of seats in parliament and the state assemblies for women, has again lapsed with the 15th Lok Sabha holding its last sitting ahead of the April-May general elections.
This is the fourth time the bill has lapsed.
If cleared, it would have set aside 390 and 2,060 seats in parliament and the state assemblies respectively for women in this election.
The Rajya Sabha passed the bill on March 9, 2010, and sent it to the Lok Sabha. Since the bill was not passed by the Lok Sabha before the end of the extended winter session on Feb 21, it stands lapsed, according to PRS Legislative Research.
Under article 107 of the constitution, only bills which are introduced and pending in the Rajya Sabha do not lapse when the Lok Sabha term ends.