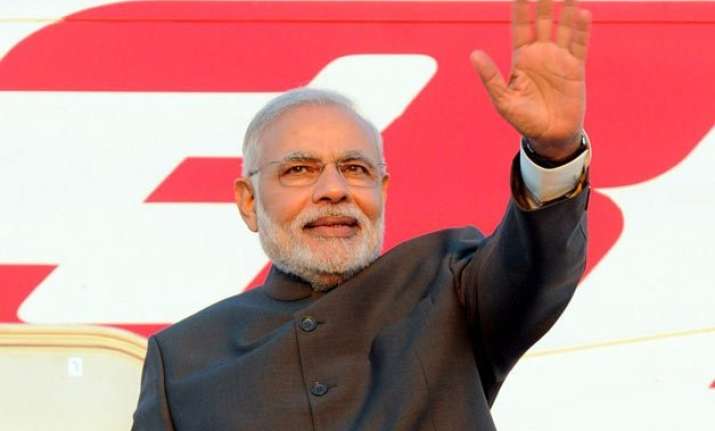 New Delhi: The Prime Minister's Office (PMO) has indicated that PM Narendra Modi will be looking to limit his foreign trips in 2016 to focus on his domestic commitments.
Come 2016 and Modi could curtail his foreign visits and limit them to only attending important international summits and travel only when it is 'absolutely necessary'.
The Indian Prime Minister has visited 33 countries in his first 19 months in office, with visits to 23 countries coming in 2015 alone. According to a Bloomberg report, Modi's tally nine countries ahead of Chinese President Xi Jinping's foreign visits.
Here is the list of countries where PM Modi will visit in 2016:
Saudi Arabia
The south western Asian country had offered January 15-16 as possible dates for PM Modi's visits. However, reports indicate that he may travel to Riyadh in February after new Indian ambassador Ahmed Javed settles down.
China
This year, Modi will travel to China to attend the G-20 Summit. This will also be his second trip to China.
USA
PM Modi will visit Washington in March to attend the Nuclear Security Summit (NSS). He will also meet his Pakistani counterpart Nawaz Sharif there.
Belgium
The PM may have a stopover for the pending India-EU Summit at Brussels either on his way to Washington or on his way back to New Delhi.
Venezuela
The Indian PM may visit this oil-rich Latin American country in July for the Non Aligned Movement (NAM) Summit. Modi may visit some other Latin American countries to hold bilateral meetings as well.
Laos
The Prime Minister will visit this southeast Asian country in November to attend India-ASEAN and East Asia Summit.
Japan
The Indo-Japan annual summit is alternatively held in Delhi and Tokyo. 2016 is Japan's turn to host the Summit and thus the Indian Premier will travel to Tokyo.
Pakistan
PM Modi will visit this neighbouring nation to take part in the SAARC summit. This year, the SAARC Summit will be held sometime between Sep-Nov.