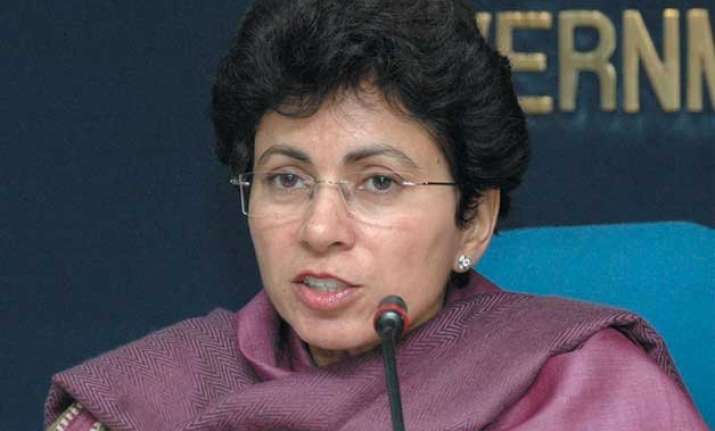 Ambala: Congress MP Kumari Selja today said her party would raise the issue of the ongoing unrest on the JNU campus in Parliament and demanded that a high-level probe be conducted into the matter.
Talking to reporters, she said the allegation by Union Home Minister Rajnath Singh that the JNU event had the backing of Lashkar-e-Taiba chief Hafiz Saeed was "very serious".
"The Union Minister should have shared the evidence with the people of the country to back his serious allegation. Congress would raise the issue in the Budget Session," she said.
Singh had yesterday unleashed a political storm with a claim that the event at JNU to protest the hanging of Parliament attack convict Afzal Guru had received "support" from Saeed.
Selja accused the NDA government of doing nothing for railways in Haryana and said she had submitted a memorandum to Railway Minister Suresh Prabhu mentioning the demands of the state.
She also said the government did not make any efforts to evolve consensus among political parties on the GST Bill and Congress would oppose it in Rajya Sabha if it is tabled sans amendments suggested by the party.
The Congress MP said the party would fight with full strength in the upcoming Punjab Assembly polls to save the youth of the state which was pushed into "drug infatuation" by the SAD government.