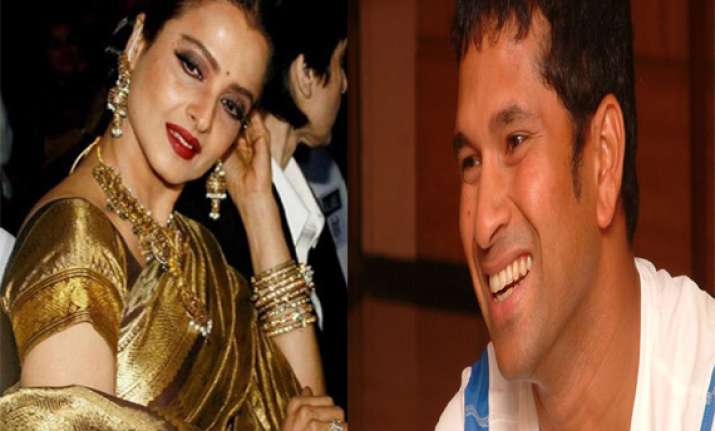 Bhopal/New Delhi: The Madhya Pradesh Congress has sent a list of prospective campaigners to the party central leadership, which includes the names of legendary batsman Sachin Tendulkar and Bollywood diva Rekha, both nominated Rajya Sabha members.
Both Tendulkar and Rekha were nominated to Rajya Sabha on April 26, 2012, and it's now payback time.
Bollywood actresses Raveena Tandon and Nagma also feature in the list of prospective campaigners. Both had been actively campaigning for the Congress since long.
Sources said, Congress chief ministerial candidate Jyotiraditya Scindia, may use his cricketing links, to speak to Sachin Tendulkar and persuade him to appear in election meetings across Madhya Pradesh.
To add to the star value, Rekha's services are also being sought, but the moody actress is yet to accept the request.
Congress is wary of the young urban voters, who are largely dissatisfied with its performance at the Centre, and induction of Tendulkar and Rekha could bring about a swing in the GenX vote, party pundits feel.