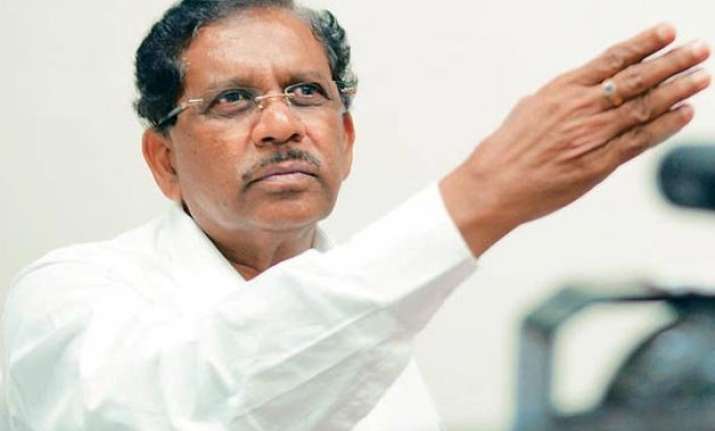 Bengaluru: Karnataka Chief Minister Siddaramaiah is spending sleepless nights as Dalits from across the state have come together to lobby for a CM from their community.
Last week, representatives of at least 30 different Dalit organisations of the state met in Bengaluru to demand CM's post for Parameshwara.
If reports are to be believed, Karnataka Pradesh Congress Committee (KPCC) president G Parameshwara's name  has been floated by his supporters as the likely successor to Siddaramaiah.
Sources said that the two leaders -- Siddaramaiah and Parameshwara -- are not on talking terms and whatever friendship they display is just for the public.
Reports also suggested that Siddaramaiah is well aware of the forces backing Parameshwara and he is also in no mood to offer any powerful slot to the latter.
After Parameshwara's shocking defeat in 2013 Assembly polls, he was forced to concede  CM's post to Siddaramaiah.
"The Dalits have been backing the Congress party for several decades. We want the Congress to appoint a Dalit CM once Siddaramaiah completes two-and-a-half years in office," said retired IAS officer K Shivaram, who is mobilising support for Parameshwara, told India Today.
The Dalit groups have also planned a massive rally in Bengaluru on April 14 to press for their demand. The day coincides with Dr BR Ambedkar Jayanthi.
According to some media reports, Parameshwara is expected to lead a delegation to New Delhi shortly to meet the party high command.