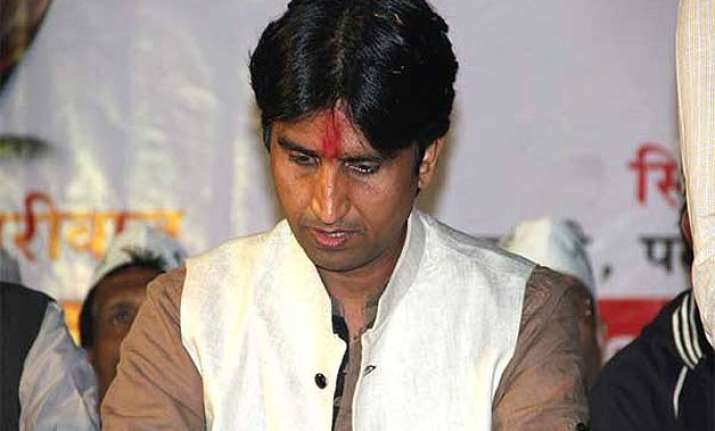 New Delhi: Congress today slammed AAP after its leader Kumar Vishwas failed to appear before the Delhi Commission for Women (DCW) for a second time, saying that "power has gone to the heads" of the members of the ruling party in Delhi.
Vishwas was summoned by DCW after an AAP volunteer approached it saying he had failed to dispel "rumours" of an illicit liaison with her.
The AAP leader was first asked to appear before DCW yesterday but stayed away and, thereafter, also failed to obey a second summons issued to him to appear before the commission today.
Congress charged that controversies involving AAP government's Law Minister Jitender Singh Tomar, party MLA Jarnail Singh and now Vishwas showed that "they consider themselves above law and are unable to digest power".  
While Tomar has been accused of submitting a fake law degree while filing his nomination for the Assembly polls earlier this year, Tilak Nagar MLA Singh is alleged to have assaulted an MCD engineer during the demolition of an illegal colony in west Delhi.
Congress said that Tomar should have stepped down from his post and come clean on the matter.
"It shows they (AAP) have no respect for the law and institutions. They perhaps consider themselves above the law ... Hence, they are committing such acts.  "I think one should be able to digest power. Power has gone to their heads. They think nobody can touch them even if they do anything," said Delhi Congress leader Sharmistha Mukherjee.
Referring to reports of Vishwas going outside the country, Mukherjee said he is doing exactly what a public person should not be doing.
"If Vishwas has gone outside the country after the incident, we strongly condemn it. Public representatives should set an example before the public by respecting laws.  But he is doing the exact opposite... This is absolutely wrong," she charged.
Mukherjee also attacked the Arvind Kejriwal government after accusing it of ordering officials to monitor content in electronic media.