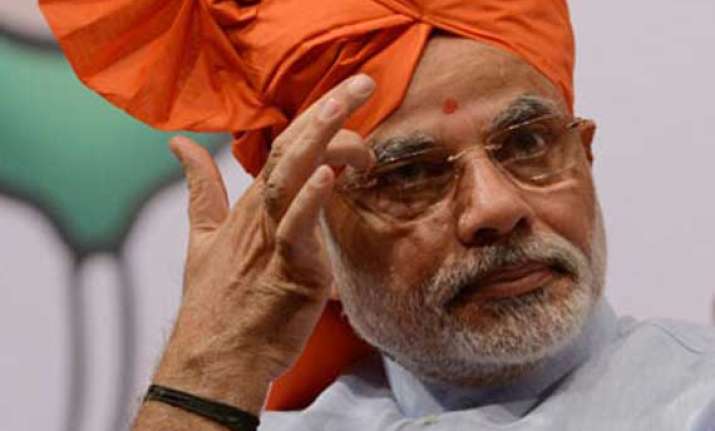 New Delhi: Congress today demanded "immediate arrest" of Narendra Modi against whom an FIR has been filed for violating electoral laws soon after casting his vote in a booth in Gujarat.
In separate communications to the EC, it also sought action against Modi's key aide Amit Shah and some other BJP leaders, including sitting MP Kirit Solanki from Gujarat.
"It is submitted that from the facts and the information available, it is found that Modi also committed offence within the meaning of Section 130, in addition to Section 126 of Representation of People Act, 1951, since he was canvassing in and near polling station which is prohibited under Section 130 of the RP Act.
"It is, therefore, requested that section 130 of the Representation of People Act, 1951 may kindly be added in the FIR and he should be charged with the offence under Section 126 and 130 of the Representation of People Act, 1951 and he should be arrested immediately," AICC legal department Secretary K C Mittal said in a communication to the EC after meeting the poll panel in person.