Follow us on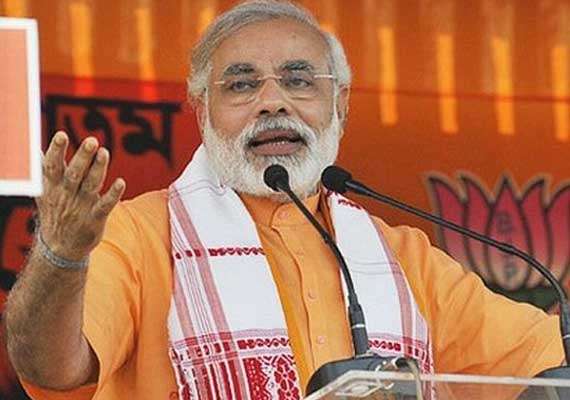 Ahmedabad/Patan/Palanpur, Nov 11: The Congress has come out against Gujarat chief minister Narendra Modi with all guns blazing with its leaders describing him as a Lahu Purush (blood man), a monkey on a tree, a rat compared to Sardar Patel, a Ravana and a man who fails to recognize his wife.
The BJP has drawn the attention of the Election Commission to such objectionable epithets against its chief minister seeking a record third term in Gujarat. 
On Friday, maverick Congress leader Mani Shankar Aiyar called Modi a 'Lahu Purush' (bloodman) for the 2002 Gujarat riots. Modi is often projected by BJP men as Lauh Purush (Iron Man) and often compare him with India's first Home Minister Sardar Vallabhbhai Patel.
At Porbander, Mani Shankar Aiyar likened Modi to Ravan and mockingly referred to him as 'Lahu Purush'. Aiyar said, "Modi is not an Iron Man (Loh Purush) but a 'Lahu Purush'. He is a 'Paani Purush' and thrives on lies. He spends 25,000 dollars everyday for his image makeover."  
"Modi has engaged a world renowned PR agency and is paying a hefty sum to it to build his image at the cost of tax payers of the state. That is the reason this image of lohpurush (iron man). What lohpurush... he is just a pani purush (man like water),"  Aiyer said at a meeting in Porbander on Saturday.