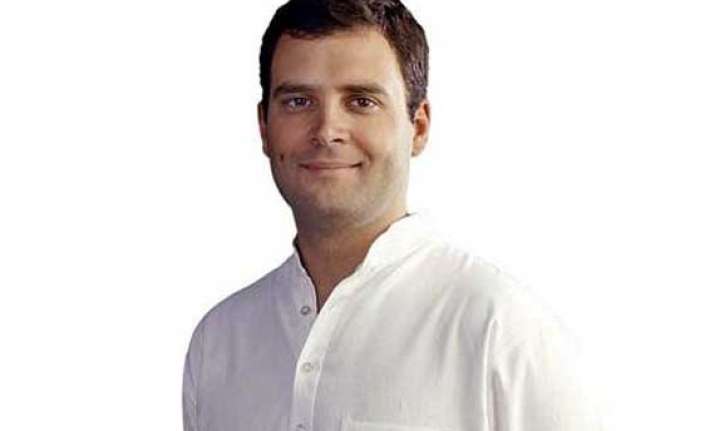 Visakhapatnam/Bhubaneswar: Away from the electoral debacle that engulfed the party in Maharashtra and Haryana demoralising cadres, Congress  vice-president Rahul Gandhi on Sunday visited the Cyclone Hudhud affected areas in Visakhapatnam.
He was accompanied by state party unit chief Raghuveera Reddy, Telangana state party chief Ponnala Lakshamaiah, B. Satyanarayana, actor-turned-politician Chiranjeevi and other leaders.
Rahul Gandhi distributed clothes to the cyclone victims. Speaking to mediapersons, Rahul Gandhi said, Congress would extend help to the cyclone victims to the extent possible.
Rahul Gandhi will undertake an aerial survey of cyclone-affected areas of Koraput and Malkangiri areas in  adjoining Odisha on Monday. He will reach Jeypore in Koraput district on Monday.
Rahul Gandhi will meet cyclone-hit tribal farmers in Jeypore, Burujua and Pottangi. Thousands of tribals have lost their homes and crops because of Cyclone Hudhud that struck coastal AP and Odisha on October 12.