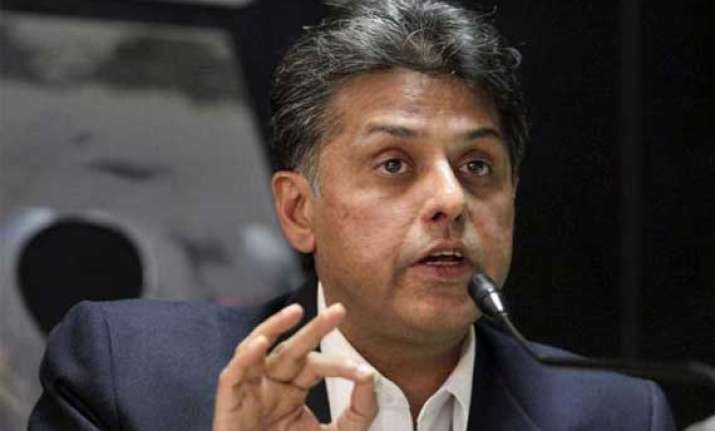 New Delhi: Congress today attacked BJP over sending an invitation to Pakistan premier Nawaz Sharif for the swearing-in ceremony of Prime Minister designate Narendra Modi, reminding the party of its earlier remarks that terror and talks cannot go hand in hand.
"Throughout the election campaign, you saw a lot of anti-Pakistan rhetoric which was articulated by the BJP in a language which was extremly vociferous to say the least. And now you have this invitation to Prime Minister of Pakistan. 
"So, therefore, it is for BJP to introspect as to whether terror and invitations can go hand in hand," Congress leader Manish Tewari told reporters here.
Noting that while it was the prerogative of the elected government to invite whosoever they want for their swering-in ceremony, Tewari said the BJP should not forget that Manmohan Singh had come under attack from them for carrying forward the process of normalising relations with the neighbour initiated by former prime minister Atal Bihari Vajpayee.