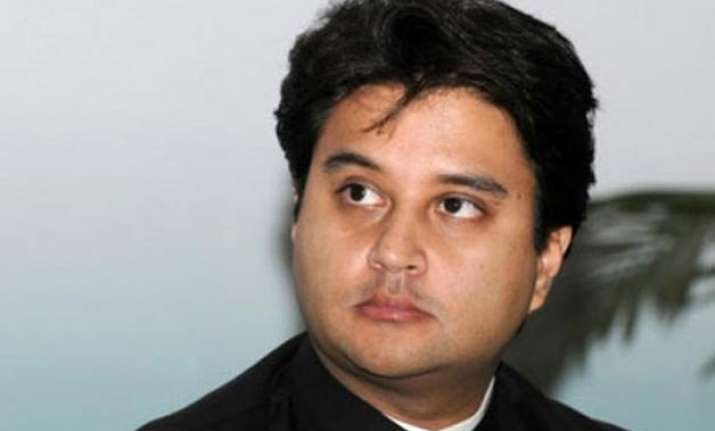 New Delhi: Congress has hit its "lowest trough", party leader Jyotiraditya Scindia today said, maintaining that party is in the process of formulating a strategy to bounce back.
"There is no excuse for our performance in the election.
I think if we start defending it then we wil be starting on the wrong foot. I do not think one or two things went wrong , possible everything that could go wrong, went wrong. This is probably the lowest trough we have reached," Scindia said during India today conclave here.
He said the party has to examine what went wrong.
"The only way one can cease this as an opportunity is to go back to the drawing board...See and examine what exactly went wrong and build on a strategy of going forward. Thats what we are trying to do," he said.
Rejecting criticism of Rahul Gandhi's decision to go on a sabbatical, he said the Congress vice president should be allowed to "introspect" and people should wait and see what he does after he returns.
If he (Rahul) is able to do that, "that certainly empowers all us to be able to do it, within the party at our level as well," Scindia said.
"Lets wait till he returns. He obviously has things on his mind. Lets see what happens when he comes back. All of us are independently empowered to give him that feedback," he said.
The Congress leader said that UPA government under former Prime Minister Manmohan Singh was much more democratic than that of the Narendra Modi led government now.
"I certainly think so. Not only within your own party but also the way that we tried to make sure that we developed consensus before we brought something through," he said.
Noting that building consensus has not been seen in the last nine months, he said that the concept of "brute" majority and pushing things through in a democratic set up is not "healthy".
"Because they (BJP) think that they have a brute majority at least in the lower house...there is no conversation on any ordinance or bill. Therefore this concept of brute majority and pushing things through in a democratic set up is very unhealthy," he said.