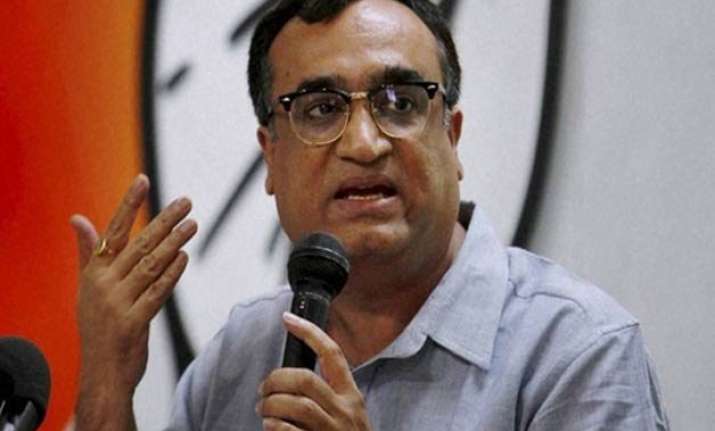 New Delhi:  Congress leader Ajay Maken today said Delhi Pradesh Congress Committee (DPCC) should fight for the rights of the poor, farmers and labourers and raise voice against the "anti-people policies" of Prime Minister Narendra Modi and the Arvind Kejriwal Government.  
Addressing a convention organised by district Congress committee Badarpur, DPCC President Maken said these meetings were organised district wise from May 4 to "expose" failures of one-year of Modi rule and three-month-old Kejriwal regime.
"Due to the price rise, every body is affected. For example, pulses which were Rs 65-70 per kg one year before are at Rs 130 per kg. Prices of essential commodities like oil, tea and vegetables are touching the sky.
"Are these the 'acchhe din' for which the Modi Government came to power. The Modi Government has increased the prises of petrol and diesel twice in last 15 days.
 
This Government is anti-poor and the poor are not safe in this country. It is targeting the poor people by forming anti-farmers and anti-poor policies," he claimed.
He also said "DPCC shall fights for the rights of the poor, farmers and labourers and shall raise voice against the anti-people policies of Modi as well as Kejriwal Government."
The convention was organised in a DDA park in Tughlakabad and was attended by various other leaders of the party including AICC Delhi in-charge P C Chacko, former MPs Sajjan Kumar and Ramesh Kumar.
Speaking on the occasion, Chacko said the condition of Delhi has worsened in the past few months as neither the Modi Government at the Centre was giving any attention to the problems of Delhi nor the Aam Aadmi Party was doing anything to fulfil the promises made to the people.