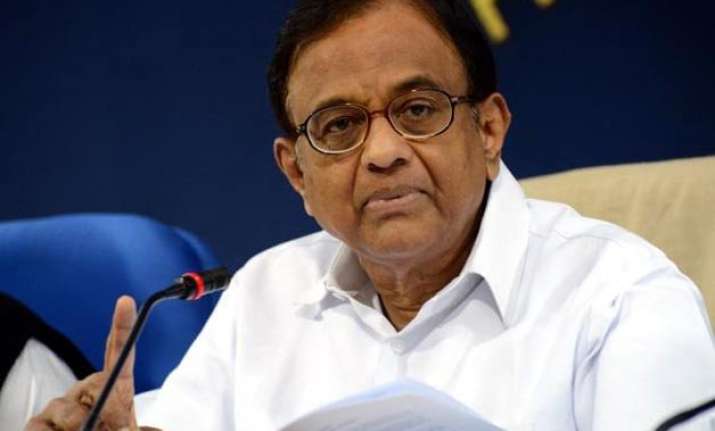 New Delhi: P Chidambaram, former Finance Minister and senior leader of Congress, today said that the case against Dr. Manmohan Singh will not stand in the court as it does not have any credibility. He said when 'independent' CBI had filed report twice that there was no evidence of wrongdoing on Manmohan Singh's part then why the government is taking different stand blaming the former Prime Minister and the Congress party.
Yesterday, a court issued summon to Dr. Manmohan Singh as an accused in Talabira coal block allocation which was issued to Aditya Birla group company Hindalco. To show solidarity with Manmohan, senior leaders of the Congress led by Sonia Gandhi marched to his house on Thursday morning.
While talking to India TV Mr. P Chidambaram said, "The march to Dr. Manmohan Singh's house was to show our solidarity and outrage over the summon issued to him."
Chidambaram further added, "We respect judiciary and have full faith in it but in the past too, it has taken some missteps and stumbled. We are confident when Dr. Singh and his lawyers answer all the questions and present the fact and circumstances, court itself will realise the truth."
When asked if there is any political motive or vendetta in the summon issued to Manmohan, the senior Congressman said, "The government should accept CBI's report which said there was nothing wrong and that would be decent thing to do."
BJP leaders took jibes at Congress saying that the Congress is now afraid that Manmohan Singh might expose the real people responsible behind the scam and that is why Sonia Gandhi marched to his house.
Responding on BJP's comments, Chidambaram said, "All that is rubbish, there is nothing for us to hide. All these decisions were taken publicly, on files involving a large number of officers. There is nothing that the party has to be afraid of Dr. Manmohan Singh, there is nothing he has to be afraid of the party or anyone else."
He further said that these kinds of statements are fair to Manmohan as the whole world knows about his honesty and integrity. BJP will not succeed in tainting Dr. Manmohan Singh's image, Mr. Chidambaram fumed.