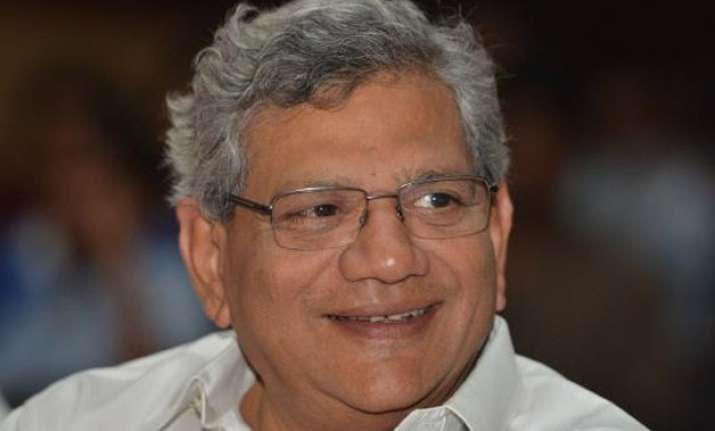 New Delhi: Terming as "dangerous" changes proposed by the NDA government to the 2013 Land Acquisition Act, CPI-M leader Sitaram Yechury today claimed the Centre's reported plan to hold a joint session to get the amendments cleared is unlikely to materialise in the immediate future.
Yechury, who was elected as General Secretary of the CPI-M yesterday, said more than anyone else, the government has itself to blame for the Opposition parties coming together to oppose the legislation.
"As long as democracy is concerned, it is about numbers and the government has numbers. But remember, a joint session can be called only when a legislation passed by one House is rejected by the other. And that situation is yet to come about," he told a news channel.
"But suppose, if the legislation is not rejected and subjected to parliamentary procedures like establishment of select committee before it is considered, then that will delay joint session and it can't be an immediate solution. So, there will be problem for the government," he said.
According to Yechury, the tendency among Opposition parties coming together to oppose the government's policies will grow in future and a "stronger expression" will be seen during the ongoing session of Parliament.
"If one sees the Opposition parties coming together, then the credit for the same goes to the Modi government. The manner in which they are bringing policies... the brazen attack on livelihood of people, the manner in which parliamentary procedures are tweaked, they are being manipulated in order to serve certain purpose are very dangerous trends.
"The tendency of Opposition parties coming together will grow. During this session, you will find stronger expression of the same. It is good for the country," he said.
On asked about objections raised by Congress Vice President Rahul Gandhi in Lok Sabha in connection with the amendments to the act, he said these are "valid" ones.