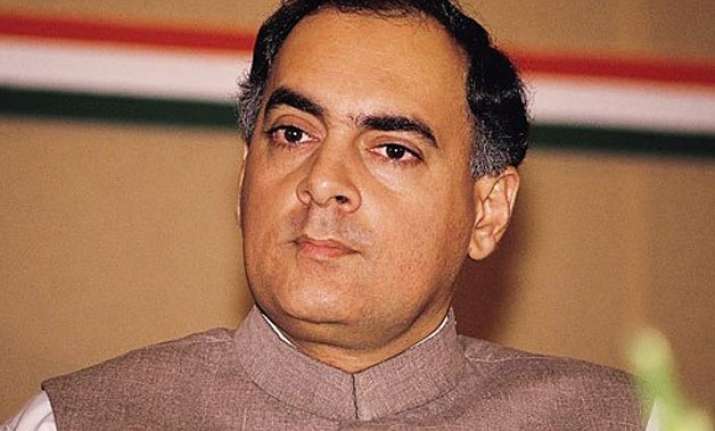 New Delhi: Congress vice president Rahul Gandhi today said that it is for the Central government to decide on Tamil Nadu government's move to free the seven assassins of former prime minister and his father Rajiv Gandhi.
"The government has to decide," he said as the Congress party made it clear that it will oppose the Jayalalithaa government's decision to remit the sentence of life imprisonment of all seven convicts and release them.
Rahul said, as a son, he would not voice his personal opinion on the issue.
Senior Congress leader and Leader of Opposition in the Lok Sabha, Mallikarjun Kharge, said that the Tamil Nadu government's letter to the Centre on Rajiv Gandhi's killers release shouldn't be entertained.
"Tamil Nadu government's letter to Centre on Rajiv Gandhi's killers shouldn't be entertained. They should not be released," Kharge said.
"We will discuss it when matter comes to House," Kharge added.
The Tamil Nadu government has sought the Ministry of Home Affairs opinion on releasing all the seven convicts in the Rajiv Gandhi Assassination case.
In a letter to Union Home Secretary Rajiv Mehrishi, state Chief Secretary K Gnanadesikan said that while the state has already decided to release the seven convicts, it is necessary to seek the Centre's opinion under Section 435 of the Code of Criminal Procedure, as they have been in prison for over 24 years.
Under the provisions of the Criminal Procedure Code, the state governments have to consult the Centre before releasing life convicts who were tried by the CBI.
The convicts are V Sriharan (alias Murugan), T Suthendraraja (alias Santhan), AG Perarivalan (alias Arivu), Jayakumar, Robert Payas, Ravichandran and Nalini.
Out of the seven convicts, V Sriharan, T Suthendraraja, Jayakumar and Robert Payas are Sri Lankans.
Humane approach should be taken on release of Rajiv's killers: BJP
Making a guarded response to AIADMK's decision to remit the sentence of life imprisonment of seven convicts in Rajiv Gandhi assassination case, BJP's Tamil Nadu unit today said a "humane approach" should be taken on their incarceration period, but it should be within the legal framework.
Party's State unit President Tamilisai Sounderrajan also charged the government with not taking a "firm decision" when there was time earlier.
Speaking to reporters, she underlined her party's stand that not a single culprit should be spared while no innocent should be punished.
"One has to take a humane approach while looking at the time spent by them (the seven convicts) in jail but everything should be within the legal framework," she said after paying obeisance at the Lord Venkateswara Temple here.
DMK president M Karunanidhi had also backed the decision, saying the convicts had spent about 25 years behind bars. Former Prime Minister Rajiv Gandhi and 14 others were killed on May 21, 1991 when a suicide bomber blew herself up at an election campaign rally in Sriperumbudur, near Chennai.