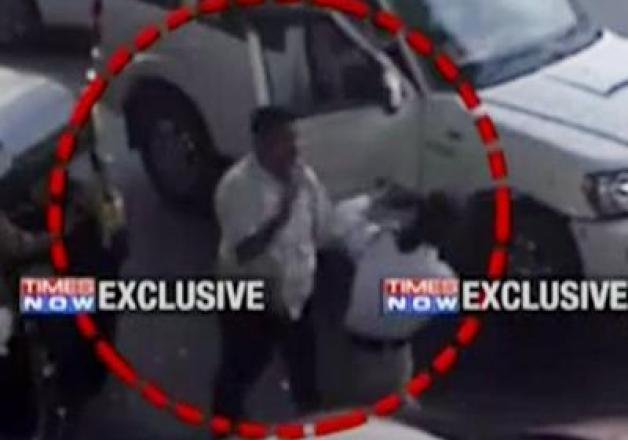 Mumbai: A Shiv Sena worker was caught on camera assaulting a woman traffic constable in Thane for stopping the Sena functionary from using mobile phone while driving.
According to police, the incident took place on Thursday morning at Nitin junction in Thane when the Sena worker, identified as Shashikant Kalgude, ignored the constable's signal to stop and attempted to drive his sport utility vehicle past her but she jumped in front, forcing him to stop.
Shashikant immediately stepped out and repeatedly assaulted the female traffic cop, police said.
Police said that the leader has been accused in 3 more assault cases.
Yuva Sena chief Aditya Thackeray said that Shashikant was no longer associated with the party and distanced from the incident.
Watch Video:
"Absolutely nothing to do with the party at all, (it) doesn't endorse (the assault). Office bearer or not, doesn't endorse the shameful act," he said.
The brutal assault on the woman traffic cop - whose identity has been withheld by the police - was captured on a CCTV installed nearby.