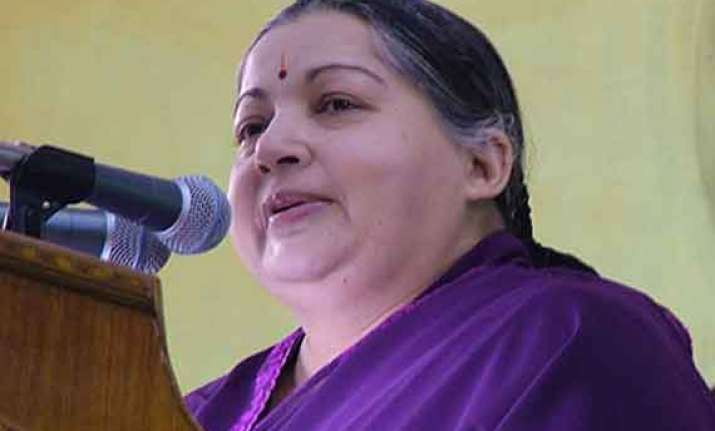 Chennai: Tamil Nadu Chief Minister J. Jayalalithaa Monday said the budget presented by Union Finance Minister P. Chidambaram was only an interim budget and will not contribute towards stability or growth in the country.
"It is only an interim budget. The main budget that will be presented in June 2014 by a new central government will undoubtedly do what is necessary to reverse much of the damage caused by the 10 years of the United Progressive Alliance rule and truly put the country on a path of high growth," she said in a statement.
The chief minister said the budget will not take the country on the road to economic recovery.
She said the human shield provided by some parliamentarians to Chidambaram while he presented the budget showed the lack of "safety and security" within the house and reflects the "total failure of the UPA government and governance to take the people and parliament along".