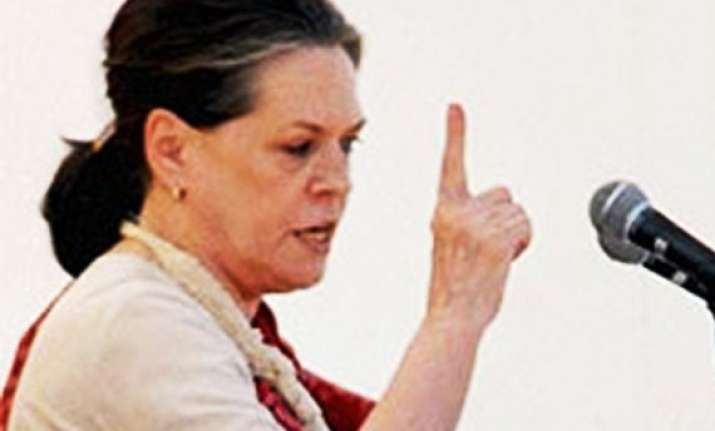 New Delhi: The BJP will ruin the essence of "Bharatiyata" and "Hindustaniyat", Congress president Sonia Gandhi said Monday, urging people to "chose the right path".
In a video message posted on the Congress website, Gandhi said India was at a "crossroads" in this election.
"What are these values that are the very heart and soul of our motherland? They are love and respect, harmony and brotherhood. In a word, non-violence," Gandhi said in the message in Hindi, which had a translated English text posted along.
"Living with these feelings for each other across religions, castes, communities, regions, languages is what makes us one strong nation. These have been the bedrock of our progress.