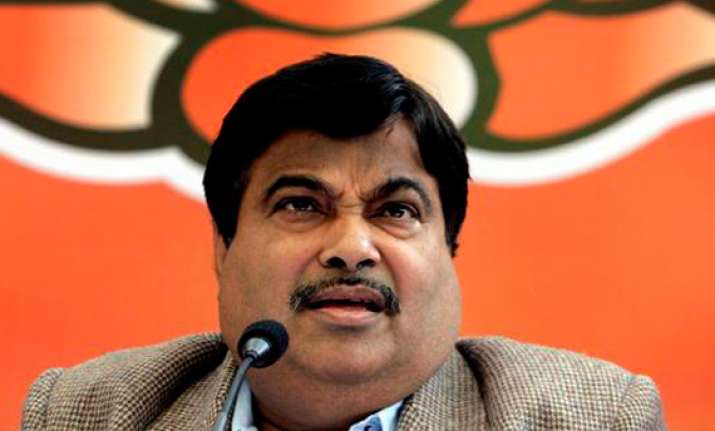 New Delhi, Dec 22: Accusing the UPA of pursuing wrong economic policies, BJP chief Nitin Gadkari today said his party will overthrow the Congress-led alliance to bring the country back on the path of economic growth. 

"There is negative growth in all the sectors. In UPA-I, government blamed Left parties for blocking economic reforms, but now Left parties are not there and even then no decision is taking place. The wrong economic policies and bad governance are responsible for this," Gadkari said. 

Addressing a conference organized by Traders and Industry Cell of BJP, Gadkari said the UPA was devoid of any leadership or vision and was fast losing its credibility. 

"There is no leadership in UPA and its credibility is being questioned... We will overthrow this government. BJP is the only political party which is preparing Indian Vision document 2025 covering 58 different sectors," he said. 

Promising enough power and adequate cold storage facilities to farmers, Gadkari said the BJP's ambition is to ensure 12 per cent growth in GDP and 10 per cent growth in the agriculture sector.

Targeting the government for its definition of BPL category, he said, "I wish Sonia Gandhi and Manmohan Singh could tell us how to survive with Rs 25 and Rs 35." Stressing that experts from different sectors must join politics, he said, "Politics is not a business.

BJP is not the party for those who want to become MP and MLA to earn money.  Respect should be commanded and not demanded."

On the introduction of FDI in retail, a decision put on hold by the Centre, the BJP chief asked whether the government has no other solution to offer to deal with the current economic situation.

"Government shamelessly favored FDI in retail sector.  Does it not have any other solution to promote growth? Our 65 per cent population is dependent on agriculture and how will traders survive if villages don't earn money," he said.