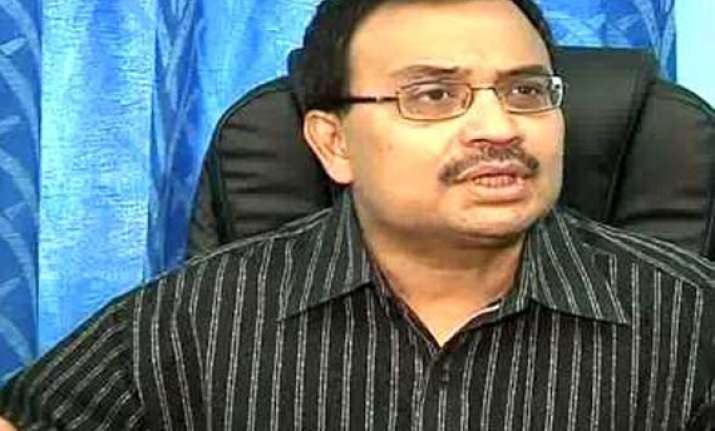 Kolkata: Expressing concern at the "way Trinamool Congress MP Kunal Ghosh is facing police grilling", the (BJP) Tuesday approached West Bengal Governor M.K. Narayanan seeking a CBI probe into the multi-crore Saradha Group chit fund scam.
Seeking to know why only the suspended Rajya Sabha member was being interrogated, Bharatiya Janata Party state unit president Rahul Sinha, in a letter to the governor, wondered why other Trinamool leaders who have been named by scam kingpin Sudipta Sen, are not being questioned.
"Sen had mailed to CBI a list of nine ruling party leaders about their involvement in the case. But to our astonishment none of them have been questioned by the police, except for Kunal Ghosh and Srinjoy Bose who is expected to be questioned by the SFIO," Sinha wrote in the letter.
Sen, in an 18-page letter to Central Bureau of Investigation (CBI), had accused 22 people including several high-profile Congress and Trinamool leaders which included the names of Ghosh and Bose.
Ghosh who has been suspended by the Trinamool for being "anti-party", has been interrogated a number of times by the state police as well as the Serious Fraud Investigating Office (SFIO).
In the letter, Sinha also expressed concern over Ghosh's meeting with Trinamool general secretary Mukul Roy.
"We are afraid that this is probably a word between them not to disclose the names of the other accused whose disclosure might cause such a turmoil that the present government may be in trouble," he alleged.
"Apprehending this, we urge you immediately hand over the case to the CBI so that all the beneficiaries (of the scam) including those nine are grilled," added Sinha.
Ghosh who headed Saradha's media arm, Sunday claimed to have met Roy as a courtesy call. However, Roy denied the claims saying "there was no such meeting".
Ghosh has repeatedly claimed he was being made a scapegoat and threatened several times of revealing names of those involved in the scam.
The Saradha scandal came to light in April. The company closed shop across Bengal after being unable to pay back the depositors -- mainly poor people who, lured by the promise of huge returns, parked their life's savings with the firm.
As the company went bust, there was a spate of suicides by agents and investors and protests across the state.
While the CBI has not formally taken over the Saradha probe, other central agencies, Enforcement Directorate, SFIO and SEBI - are probing the matter.