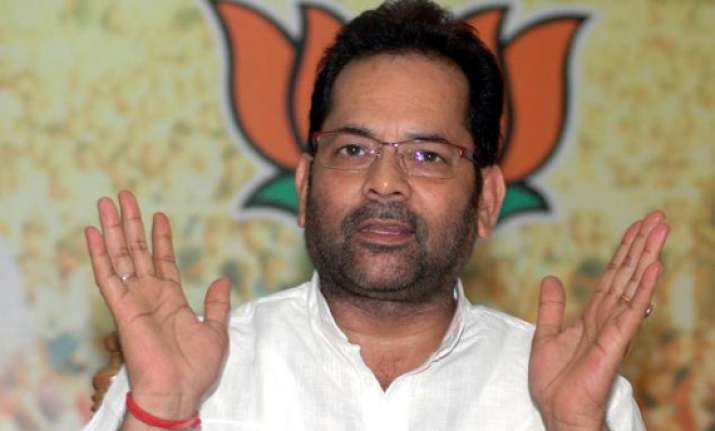 New Delhi: BJP on Wednesday said it has not fielded Muslim candidates in large number but assured the minority community of its progress if voted back to power.
"We have not been able to field Muslim candidates on a large scale. But a ticket is no guarantee to progress. Even if tickets have not been given, we guarantee their progress if voted to power," BJP Vice President Mukhtar Abbas Naqvi said.
He said if there is any shortcoming left in their progress so far, BJP, once voted to power, will ensure that their progress and development take place.
Naqvi said the party has fielded about 40 candidates of the minority communities, of whom only about are 12 Muslim candidates.