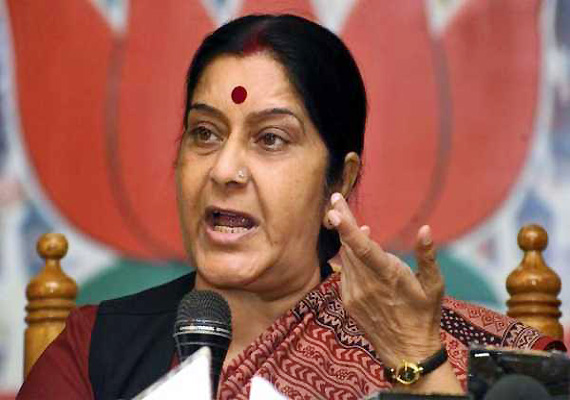 Banda (UP), Feb 16: Claiming that her party was not against Muslims, BJP leader Sushma Swaraj today said it was against reservation to the community as it was an attempt to divide the country.

"Our party is not against Muslims. We are against the attempt to divide the country in the name of reservation," Swaraj told an election meeting here.

She said BJP also objected to the mentality that opposes citing of Vande Mataram and cheers for Pakistan during India-Pakistan cricket match.

Holding Congress responsible for the steep price-rise, Swaraj said inflation was bound to rise as a Congress minister committed scam of Rs 1.76 lakh crore.

Taking a dig at Mayawati, the BJP leader alleged that BSP had nothing to do with the common man as over Rs 600 crore alone was spent on installing statues of elephants and Mayawati.

"Had this amount been spent on the welfare of people, the face of the state would have changed," the Leader of the Opposition in Lok Sabha said.