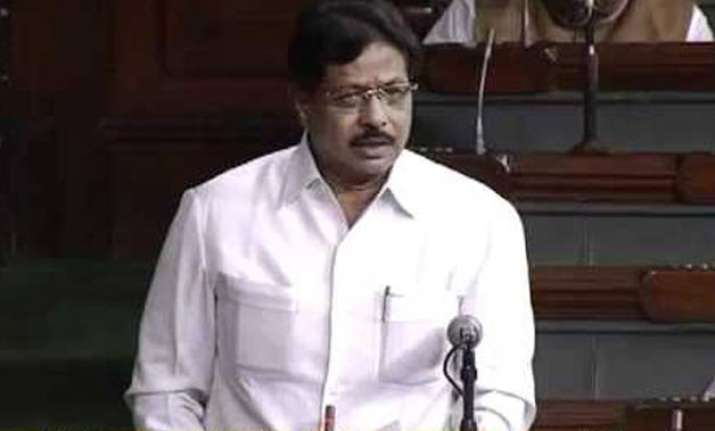 New Delhi: A parliamentary panel committee led by Bharatiya Janata Party MP Dilip K Gandhi has sought time to gauge the economic impact of decision on ban of tobacco due to its effect on farmers.
The move has caused agitation amongst social activists who believe that India needs to keep its citizens away from addiction to products like cigarettes and chewing tobacco which are causing so many deaths.
As per a Hindustan Times report, certain studies suggest that over a million die in India due to tobacco-related illnesses every year, most of which are cancers of the mouths and lungs, and graphic warnings such as photographs of tumors – are the possible deterrents.
According to the studies, tobacco will account for 13% of all deaths in India by 2020.
However, as per Gandhi, who represents Ahmednagar in the Lok Sabha, the impact of the move, which is demanding 85% of the packaging used for graphic warnings needs to be relooked before it could be fully implemented.
Gandhi said, "There is no Indian survey report to prove that tobacco consumption leads to cancer. All studies are done abroad…  We have to study the Indian context, as four crore people in states like Madhya Pradesh, Andhra Pradesh, Maharashtra and Chhattisgarh are dependent on bidi-making through Tendupatta."
He wrote a letter to Health Minister JP Nadda in which he has recommended that the labeling be put off as its impact on tobacco worker and manufacturers and revenue need to be examined.
However, Nadda has reverted that "We have put the order in abeyance as the parliamentary committee wants to deliberate on some issues. We stand by our commitment to introduce new picture warnings."
Gandhi's comments were not well-received by activists and lawmakers too.
Union Environment Minister Prakash Javadekar said to not to listen to these things. He said, "Science is science. You cannot compromise on science."
The opposition Congress hit back at the government with party general secretary Digvijaya Singh wondering if there was any link between the BJP and cigarette manufacturers.
Several lawmakers of other parties have also come forward with their own viewpoints. Supriya Sule, Lok Sabha member from the Nationalist Congress Party told that her father has been an oral cancer survivor for nearly 15 years and a colleague of hers – RR Patil also died due to cancer borne out of consumption of tobacco.
She, although, agreed to this also that the impact of the same on the industry and workers will also required to be looked at. And, she agreed to a gradual implementation of the mandate as, she said, that an alternate option for tobacco farmers will also have to be looked at.
Similarly, few others also raised their voice. Collectively, they told that the age group of 13-15 years is the biggest consumer of tobacco in India and nearly one-third of the tobacco users are children.