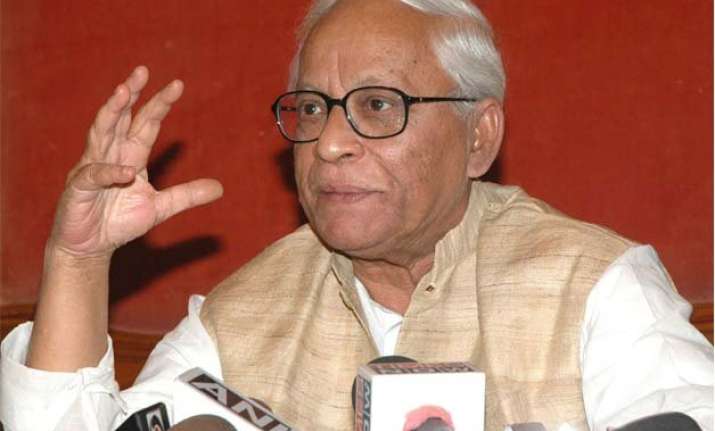 Kolkata: Former West Bengal chief minister Buddhadeb Bhattacharjee Saturday termed the BJP as the main threat to the Left parties in the state, and said a confrontation between the two forces was in the offing.
Speaking at a programme organised to celebrate the 49th anniversary of the Communist Party of India-Marxist (CPI-M) mouthpiece "Ganashakti", he said people of the state which had a cherished history of peasants and workers movement spearheaded by the Left, would never accept communal forces.
Bhattacharjee, also a CPI-M politburo member said Bharatiya Jana Sangh - the predecessor of the Bharatiya Janata Party - was founded by a leader from Bengal, Shyama Prasad Mukherjee. "But he too could not plant a single tree of communalism in our state," he said.
He said though one section of the media was describing the BJP as a the alternative to the ruling Trinamool Congress in the state, only "magic" could make it possible.
He however conceded that some Left supporters have crossed over to the BJP to protect themselves form the violence perpetrated by the Trinamool.
Lambasting the Trinamool, she said the party had no moral right to remain in power after Transport Minister Madan Mitra's arrest in the Saradha chit fund scam.
"During our long stint of 34 years, no minister was jailed," he said referring to the Left Front's reign from 1977 to 2011.