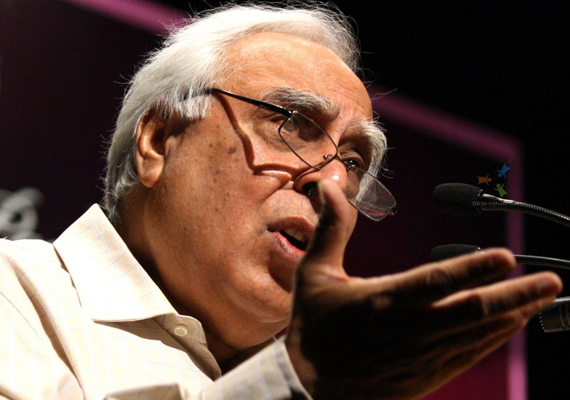 Bandarsindari (Raj), Sep 1: Slamming BJP for disrupting Parliament over the coal block allocation issue, union minister Kapil Sibal today said the opposition party is "lowering the dignity of the nation".
"They (BJP leaders) are taking such steps which are not in the interest of the country and lowering the dignity of the nation. In a sense, they are playing with the future of the country," he told reporters on the sidelines of a function here.
The Telecom and HRD minister said there is no mid-way to the situation and BJP should be open to a debate on the issue.  "It (BJP) is a political party which has no faith in democracy. We want a debate but they are opposing...they do not want Parliament to function properly...there is no mid way in such a situation so they should be open to a debate in the Parliament," he said.
When asked to comment on the Naroda Patiya riot case verdict, Sibal said, "Seeds of hatred were sown there (in Gujarat). What you sow, so shall you reap. The result is before public today."
BJP MLA Maya Kodnani, a former minister in Narendra Modi government, was awarded 28 years of imprisonment by a Special Court which also gave a life term to a Bajrang Dal leader till death in the Naroda Patiya massacre, the worst of 2002 post-Godhra riots, in which 97 people were killed.
Sibal was in the city to attend the first convocation of the Central University of Rajasthan.