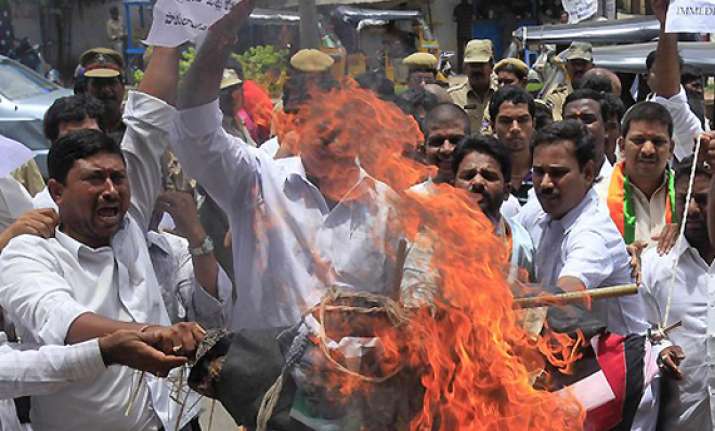 New Delhi, Dec 13: Delhi BJP workers today burnt effigies of Parliament attack convict Afzal Guru who was awarded capital punishment for the terror strike.

On the occasion of 10th anniversary of Parliament attack, the party also initiated a signature campaign demanding early implementation of the court verdict against Guru.

"BJP workers observed 'Akrosh Divas' today by burning effigies of Afzal Guru," the BJP said in a press release.

Guru was convicted of conspiracy in the attack and the order to sentence him to death was upheld by the Supreme Court in 2004.

Guru's execution was stayed following a mercy petition filed by his wife. He remains on death row since then.