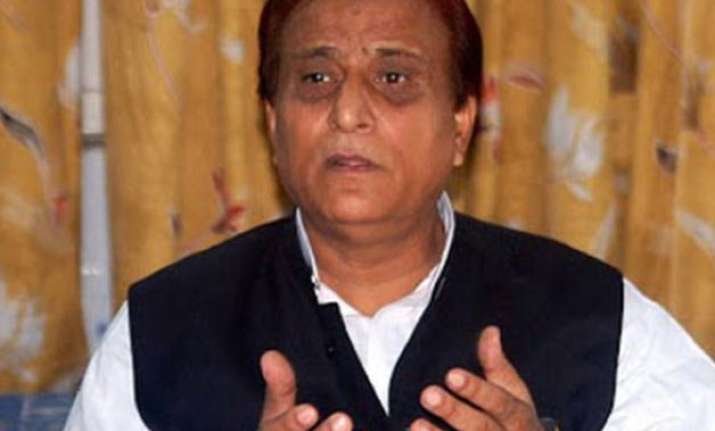 Lucknow: Uttar Pradesh Minister for Urban Development and Parliamentary Affairs Mohammed Azam Khan on Saturday called for a complete ban on cow slaughter, saying he was personally against it as it hurt the religious sentiments of a community.
Talking to reporters in Rampur, his assembly constituency, Khan said it was sad that the Bharatiya Janata Party (BJP) and the Rashtriya Swayamsewak Sangh (RSS) were raking up the issue for political mileage.
The Samajwadi Party leader also claimed cow slaughter was a big-time crime during the reign of Muslim rulers.
Khan added during the rule of the last Mughal emperor Bahadur Shah Zafar, stringent penal provisions were in place for people involved in cow slaughter.
"I would like to exhort all those who have cows to take care of them and when they die, to cremate them with full honour," Khan stated.
After the lynching of a Muslim man in Dadri last month over rumours of consuming cow's meat, the cow has become a focal point in Uttar Pradesh politics, prompting statements of sorts from politicians.