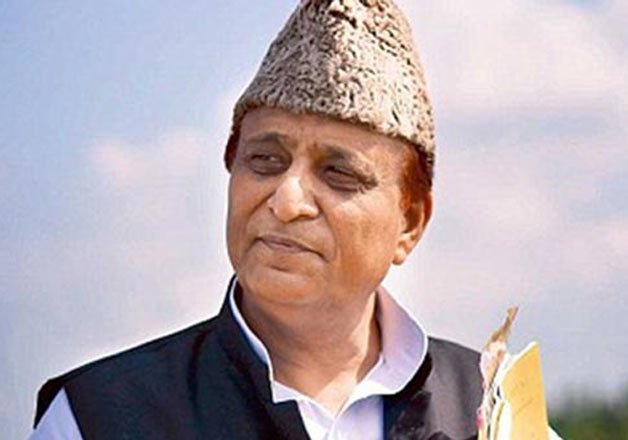 Rampur (UP): Coming out in support of JNUSU President Kanhaiya Kumar, senior Samajawadi Party leader Azam Khan today said he did not utter anything which may be termed "anti-national".
"Versions of Kumar's speech that appeared in various telecasts did not show what the Union government has been saying," he said.
Speaking at a function at government's post graduate college Azam accused Modi government of conspiring to "saffronise" JNU.
Wherever dissenting voice is raised, it is being crushed.  This is the crux of anti-democratic intentions of the government, he added.
Supporting Shiv Sena's demand to demolish Taj Mahal, he said, "If it is demolished, we shall celebrate." Earlier, he had said the money spent on building the Taj Mahal was "unjustified" and he would have led the mob had it decided to bring it down stating that Shah Jahan had no right to squander crores of public money in the memory of his wife.  
He also asked Prime Minister Narendra Modi, "You visited Pakistan hurriedly, what were the circumstances that compelled you to fly to Pakistan ignoring security protocol?" At another PG girls' college, Azam alleged his phone is under surveillance 24 hours.