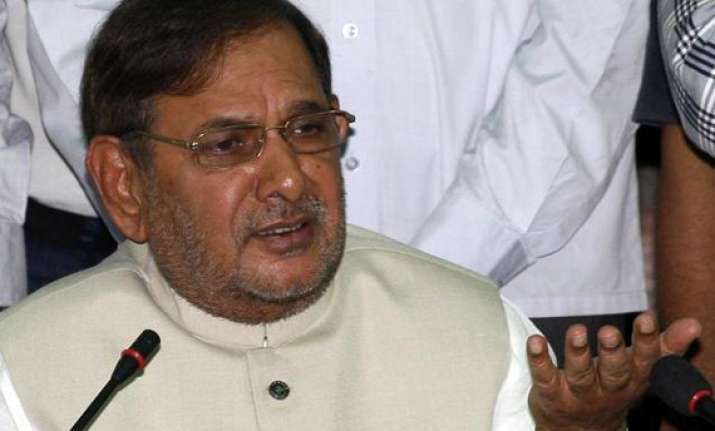 New Delhi: Supporters of Asaram Bapu, facing charges of sexual assault on a minor girl, today met Janata Dal(U) president Sharad Yadav and asked him to withdraw the statement he had made against the self-styled godman in Lok Sabha.
The supporters of Asaram visited JD(U) chief's residence here and submitted a memorandum to him, demanding withdrawal of the statement.
"We demand that you should withdraw your statement made on Bapuji during the Zero Hour in the Lok Sabha on August 26," the memorandum said.
Yadav had sought action against the controversial godman in the Lok Sabha on August 26.
"There is one sadhu who is taking the country for a ride.  What have you done in the case? A young girl has slapped rape charges against him. Government should say something and do something on this. Why don't you speak on this," Yadav had told Home Minister Sushilkumar Shinde after he made a statement on the Mumbai gangrape case in the House.  "Punishing this sadhu will send a strong message across the country," Yadav had said in the House.  After meeting Asaram's supporters, Yadav said, "Asaram Bapu is making mockery of law. It also shows the failure of the government that no action has been taken against him yet."
"I told his supporters to go to police station instead of coming here. He (Asaram) should surrender to the law and join the investigation," he added.