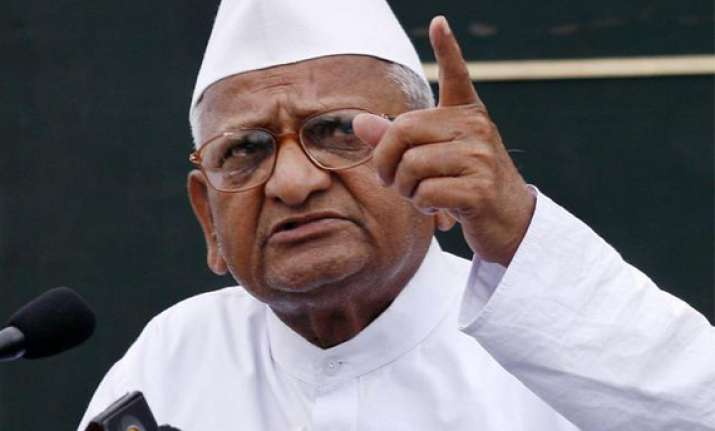 Ralegan Siddhi (Maharashtra): Slamming political parties for fielding some "corrupt and criminal" candidates, social activist Anna Hazare on Sunday  said that he would campaign against two former ministers in Maharashtra, who have been given Lok Sabha tickets by Shiv Sena and NCP.
"In some constituency or other, most of the political parties have fielded candidates who are accused of corruption and have criminal background. Before the elections, these parties claim that they are strongly against corruption.
But now we find a difference in what they say and what they practice," Hazare told PTI in an interview.
Targetting Shiv Sena and NCP, Hazare said he would campaign against Shirdi Shiv Sena candidate, Baban Gholap and Osmanabad NCP candidate, Padamsinh Patil in the Lok Sabha election.
Following an agitation launched by Hazare when Gholap and Patil were in the cabinets, both had been dropped as ministers. Patil was a cabinet member in the Congress government prior to 1995, while Gholap a minister during the Shiv Sena-BJP rule from 1995 to 1999.