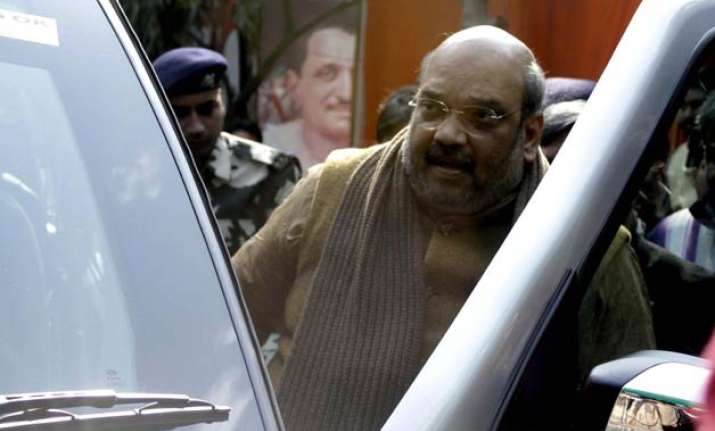 Nagpur: BJP president Amit Shah on Friday met RSS top brass in Nagpur to discuss the controversial Land Bill and the party's alliance with PDP in Jammu and Kashmir. Common minimum program of PDP-BJP alliance, Chief Minister Mufti Mohammad Sayeed's controversial statement and party's stand on Article 370 were key discussion points of the meeting.
He also discussed the recent BJP-PDP government formation headed by Mufti Mohammad Sayeed in Jammu and Kashmir. The controversial remarks made by the Chief Minister soon after swearing-in ceremony provided another opportunity to the Opposition to corner the Central government.
The meeting between Shah and RSS top leaders has assumed significance in the wake of the Opposition protesting the Land Bill. The Bill is yet to be tabled in the Rajya Sabha and may fall due to lack of government's majority in the Upper House.
ALSO READ: BJP condemns Mufti remarks over release of political prisoners
Shah arrived here in the morning and was greeted by city-based leaders at Ravi Bhawan Cottage. The BJP chief was joined by Maharashtra Chief Minister Devendra Fadnavis.
RSS chief Mohan Bhagwat, general secretary Bhaiyyaji Joshi along with Rajya Sabha MP Ajay Sancheti were with Shah in the meeting, official sources said.
This is Shah's second visit to the city after assuming the top post.