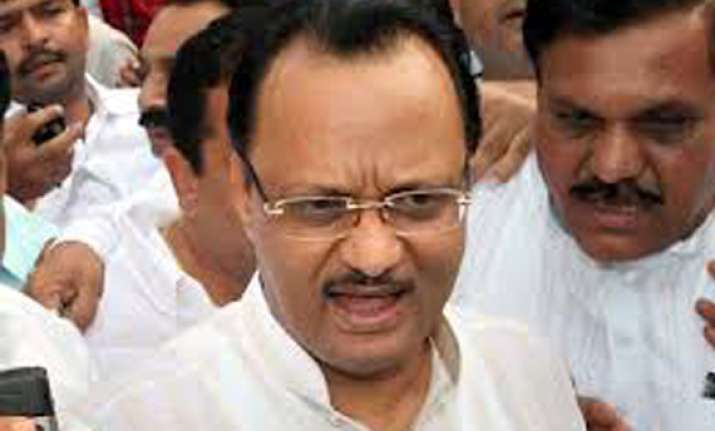 Thane: Claiming that BJP prime ministerial candidate Narendra Modi was not capable of leading the country, senior NCP leader Ajit Pawar tonight said each and every Lok Sabha seat was important for his party and Congress so that Rahul Gandhi "could become the Prime Minister".
Launching the election campaigns of NCP candidates from Thane (Sanjeev Naik) and Kalyan (Anand Paranjpe), Pawar repeatedly in his speech said that each and every seat was important for Congress and NCP so that "Congress vice president Rahul Gandhi could become the Prime Minister".  
BJP divided the country on the religious and communal lines and its rule would lead to anarchy, the Maharashtra Deputy Chief Minister alleged.
"The minorities would get a raw deal if BJP came to power," he claimed.
Taking a swipe at BJP's ally Shiv Sena, Pawar said that several leaders had left the party since Uddhav Thackeray took over its reins.