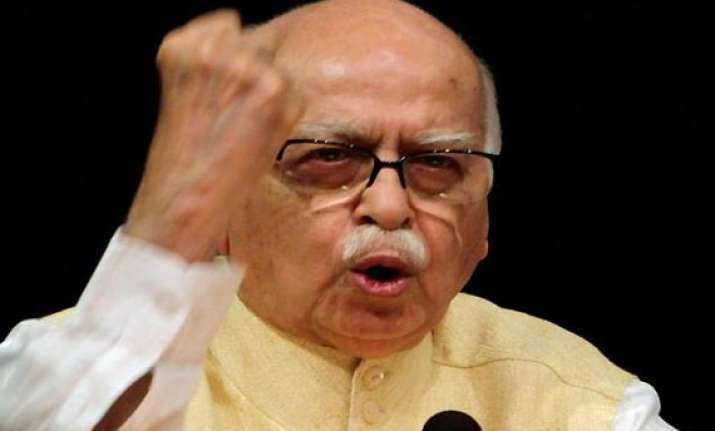 New Delhi: Congress today showed "no sympathy" for a sulking L K Advani as Narendra Modi was declared BJP's Prime Ministerial candidate despite his opposition and said "Modi was the symptom of disease of communalism brought by Advani in national politics".  
Congress general secretary in-charge for Haryana Shakeel Ahmed also said Modi will have no impact outside his state. He was asked about the Gujarat Chief Minister's rally in Rewari, Haryana, tomorrow.
"Every political party is free to hold rallies anywhere. It will have no impact. He had addressed rallies earlier also.
We had seen what impact it had in Karnataka," Ahmed said.  Asked about the elevation of Modi brushing aside Advani's objections, Ahmed said "we have no sympathy of Advani.
It was he who had first injected the poison of communalism in Indian politics. Modi is a strong symptom of the disease of communalism brought by Advani in national politics."
BJP leaders Sushma Swaraj, Ananth Kumar and Balbir Punj today met Advani a day after Modi chosen as the party's PM candidate.
Irked over Modi being made the Prime Ministerial candidate, Advani had written a letter to BJP President Rajnath Singh expressing disappointment over his style of functioning.
Asked about Rajnath Singh's role in the whole episode, Ahmed said the gameplan of the BJP President is something else.
He also tweeted "is Rajnathji, with the help of RSS, using Modiji to sideline Advaniji & Sushmaji for his own chance when Modiji will be rejected in 2014?"