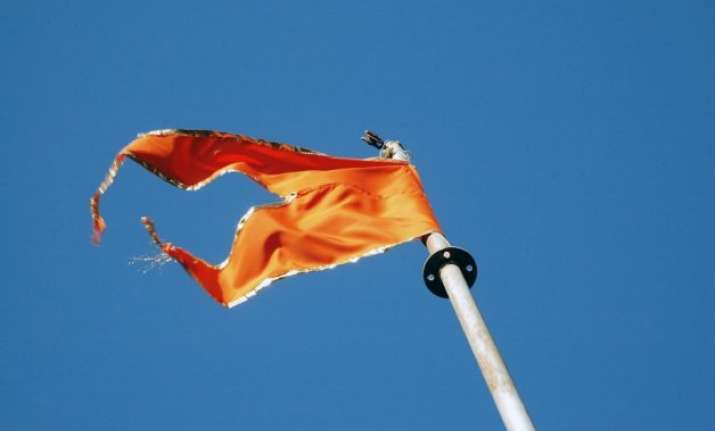 Bhopal: RSS today sought to justify its reconversion programmes by saying it was "national necessity" while it claimed that 'ghar wapsi' was going on "unnoticed" in Madhya Pradesh and nearly 2,000 people have re-embraced Hinduism in the state during the last few months.
On the spurt in attacks on churches, RSS Madhya Bharat Prant (Central India Region) 'Karyavaha' (secretary) Ashok Agrawal told reporters that "some people deliberately exaggerate figures on the issue."
However, Agrawal said that the recent rape of a nun in West Bengal was "very unfortunate" and such incidents should not be repeated.
"Ghar wapsi has been going on in Madhya Pradesh continuously and 2,000 people returned to Hindu faith in the state during the last few months," he said.
Agarwal had gone to Nagpur to attend the three-day brainstorming session of 'Akhil Bharatiya Pratinidhi Sabha', which is the top policy and decision making body of the RSS.
He said that 'ghar wapsi' has been going on unnoticed in MP continuously and it did not become a talking point since it never became controversial.
Answering a query, Agrawal said that RSS is against casteism and considers all people a part of Hindu society. He said that casteism is on the "decline", adding that it is "negligible" in the young generation.
He said that the "evil persisted among some old people" and Sangh activists are creating public awareness and working in rural areas to end it.
Elaborating about the resolution passed at the Nagpur RSS meet that primary education should be imparted in the mother tongue, he said that the Sangh wants to start this "from within".
Asked whether the RSS plans to ask BJP leaders, whose children study in English medium schools to switch to Hindi medium, Agrawal said that the resolution stressed on primary schooling in the mother tongue.