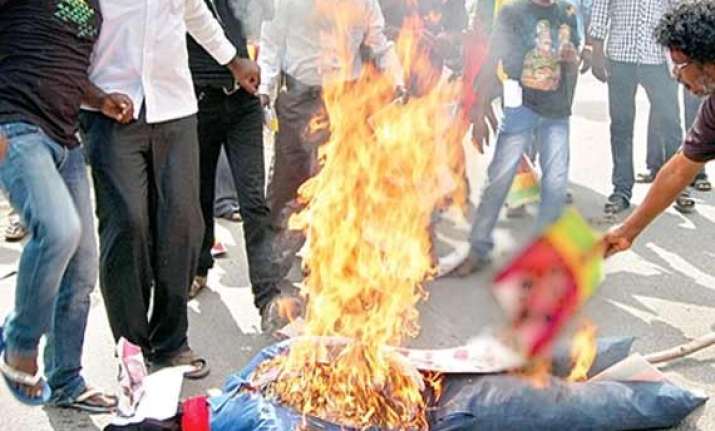 Jamshedpur: The Akhil Bharatiya Adivasi Mahasabha today burnt an effigy of the newly elected Jharkhand Chief Minister Raghuvar Das alleging he was an outsider and his appointment was made in violation of the Constitution.  Dozens of Mahasabha activists along with Sonari Gram Sabha assembled at the Sakchi roundabout and set on fire the Das' effigy.
The East Singhbhum unit president of Mahasabha, Krishna Hansda said the appointment of Das was in violation of sections 13(iii)(a), clause 19(5 and 6), which bars an outsider to seek employment or settle in a Schedule area.  Majority blocks of Jharkhand comprise of schedule areas, he claimed adding the adivasi community believed Das' election as MLA and Chief Minister was "illegal" and "unacceptable".
Hansda said the separate Jharkhand state, which was home of tribals, was formed after long struggle of the tribal community and the outsiders did not have any contribution or support for the separate statehood cause.  "How can an outsider frame policies in the interest of the tribals?" he asked expressing apprehension that the policies to be framed by outsiders would be a non starter for development.