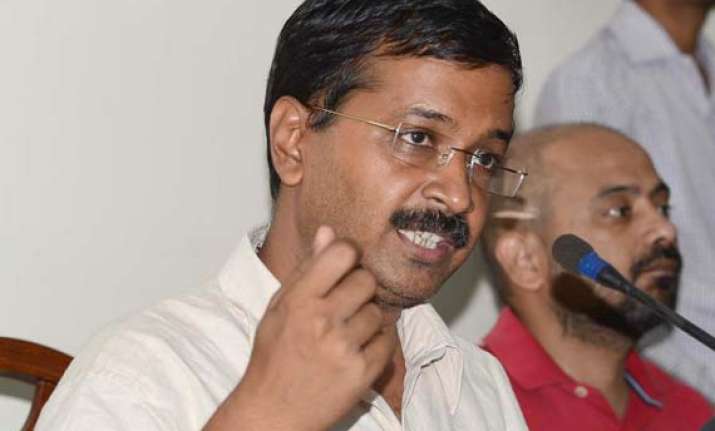 Sangrur (Punjab): The Aam Aadmi Party (AAP) has said that it would not contest upcoming assembly elections in Haryana, Maharashtra, Jammu and Kashmir and Jharkhand due to 'limited resources'.
AAP convenor Arvind Kejriwal, however, said the party would contest two assembly by-polls in Punjab slated for August 21.
It was decided at the meeting that the party would not contest assembly elections in Haryana, Jharkhand, Maharashtra and Jammu and Kashmir, he told reporters on the sideline of the party's 3-day national executive meet here.
"The AAP has limited resources," he said.
He called on party workers from all over the country to focus on Delhi Assembly polls.
Kejriwal accused Delhi's Lt Governor Najeeb Jung of succumbing to Bharatiya Janata Party (BJP)'s pressure for not announcing elections in the national capital.
He also accused the BJP of trying to lure his party's MLAs by promising them ministerial berths in its effort to form government in Delhi.
"But, the party (BJP) miserably failed to lure even a single AAP MLA. Otherwise, the party would have been invited by the LG to form government," Kejriwal said.
The AAP would try to strengthen its base in Punjab, Kejriwal said as the party announced names of candidates for two assembly by-polls in the state.
The party had won four seats in the Lok Sabha polls in the state.