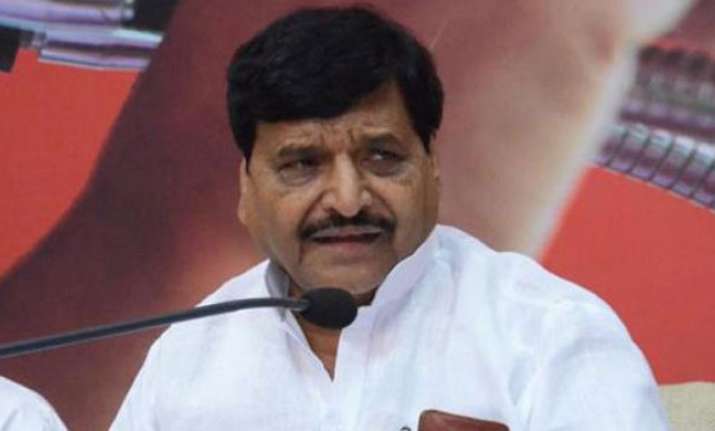 The ongoing tussle in the Yadav family turned bitter on Sunday after Chief Minister Akhilesh Yadav sacked uncle Shivpal Yadav and three others from the government while the party top brass sacked his backer and MP Ram Gopal Yadav from the party.
Affronted with the sacking from the cabinet by his nephew, Shivpal, in an interview with Times of India said that he will not work with Akhilesh even if Samajwadi Party comes back to power. 
"I declare it today that I will not work as a minister in the Akhilesh Yadav government, even if SP comes back to power (in 2017). Enough is enough. I have been humiliated and punished for no crime of mine. Akhilesh has hurt me," responded Shivpal when asked whether he would consider an option to return to the cabinet.  
"He may not accept it, but he has been like my own child. Akhilesh has not faced struggle and sufferings like Mulayam and I have. We are from a very poor family. When Mulayam was in jail for 17 months during the Emergency , I took care of his family . The new generation does not know the sufferings we underwent," he further added. 
Shivpal also alleged that he could not work with freedom in the Akhilesh Yadav government as there was interference from the top on every issue. 
"Whenever I pointed out corruption, no action was taken; instead, it annoyed Ram Gopal Yadav," party top brass was quoted by Times of India as saying. 
The dramatic decision by the estranged Chief Minister followed the earlier dismissal from the party of Akhilesh supporters on Saturday by Shivpal Yadav. 
On Saturday, Shivpal Yadav had expelled Udayveer Singh, an MLC considered close to Akhilesh Yadav, from the party for six years for asking Mulayam Singh to step down and hand over the party baton to his son. 
Udayveer, in his letter to Mulayam, had also alleged that Shivpal was the 'political front' of Akhilesh's stepmother who was plotting against her. 
Besides Shivpal Yadav, the other ministers thrown out were Narad Rai, Om Prakash and Shadab Fatima. Jaya Prada, an actress-turned-politician, was also expelled from the Uttar Pradesh Film Development Council.
All of them were said to be close to Amar Singh, a businessman-turned-politician who was sacked from the party in 2010 along with Jaya Prada. 
Meanwhile, Monday is expected to be the 'big day' for Samajwadi Party as Mulayam Singh said he will react publicly only on Monday. 
Emerging after an 'emergency' meeting with party leaders, Mulayam Singh said he would speak up only after meeting all legislators, former MLAs and senior party colleagues.
Insiders say Mulayam Singh was very hurt over the day's developments and had not taken kindly to the sacking of his brother and three other ministers by his Chief Minister son Akhilesh Yadav.