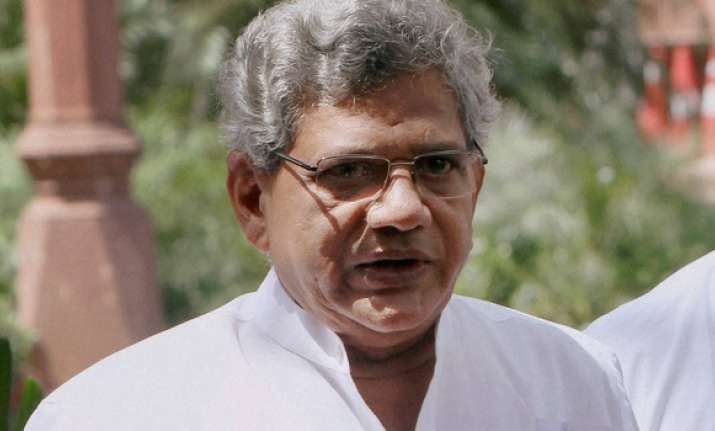 The Communist Party of India (Marxist) on Tuesday wondered as to why the central government was hurrying to introduce the Goods and Services Tax (GST) regime.
Referring to Narendra Modi's stint as Gujarat Chief Minister, CPI(M) general secretary Sitaram Yechury said that Modi opposed GST till the date he took over as the Prime Minister of the country. 
"Why this unseemly hurry with GST before putting systems in place? After all, BJP opposed it for several years, especially then CM, Gujarat (sic)," Yechury tweeted.
The GST, a pan-India indirect tax set to replace taxes imposed by the Centre and state governments, will be in force from July 1.
All states, except Jammu and Kashmir, have already cleared the State GST (SGST) Bill, and are ready for embracing the new tax regime.
(With PTI inputs)