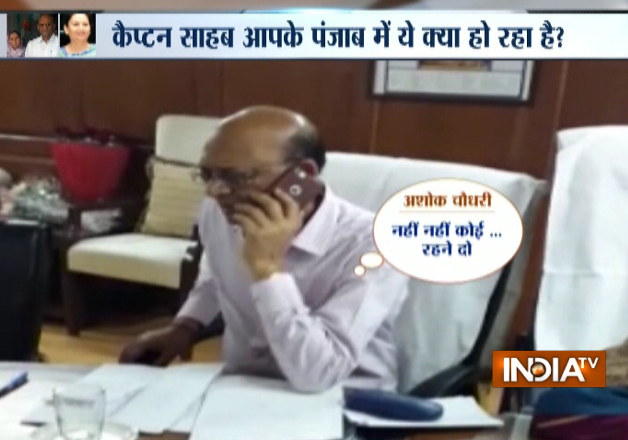 A fresh controversy involving a senior Minister is knocking at the doorsteps of the new Punjab government.
A video has emerged in the public domain in which Higher Education and School Education Minister Aruna Chaudhary's husband Ashok was seen interfering in her official functioning.
The three-minute long clip showed Ashok chairing an official meeting in Civil Secretariat. The video has now gone viral on social media.
Ashok, a retired government employee, was heard reassuring a caller that a teacher can remain posted at a particular school.
When Ashok was asked what he was doing in the office of his wife, he replied, "A husband can always accompany his wife for good things. Good couples do things together. What's the big deal in this?"
Meanwhile, CM Amarinder Singh has said that he will personally speak with the Minister on reported interference of her husband in her official work.
The CM informed that he has already ordered an inquiry into the incident and asked Aruna to explain her husband's presence in the meeting.
"Such behaviour was not proper and could not be condoned," he said. 
Earlier, the Congress government in Punjab was mired in a major controversy over Minister Navjot Singh Sidhu's decision to continue doing TV shows.