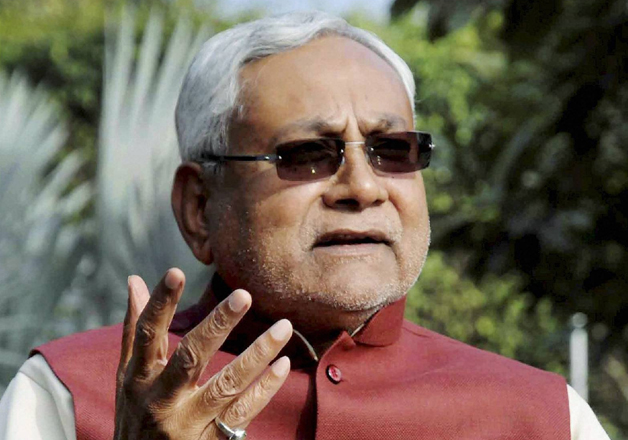 Bihar Chief Minister Nitish Kumar today termed the Union Budget as 'disappointing' for people, particularly the poor, farmers and youths.

 

Speaking to reports, Kumar pointed out the Central government has failed to provide special packages to backward states such as Bihar as promised by Prime Minister Narendra Modi during the campaign for the state assembly polls in 2015.

 

"The budget has disappointed the people. There is nothing that could speed up growth and development in the country. It is not going to help the common people, farmers and the youths," Kumar said.

 

The Chief Minister said that he expected special packages for Bihar but there was no such mention in the Budget. 

 

"Bihar got nothing new in the Budget," the CM added.

 

Kumar further questioned the Centre's silence over how much black money returned to the banks after demonetisation and what benefit did the November 8 move bring to the Indian economy.

 

"Why has Finance Minister Arun Jaitley in his budget speech in parliament not given any information about how much black money returned following demonetisation and the benefits of demonetisation," he said.

 

According to the Chief Minister, it was surprising that there was no specific reference to the much hyped move of demonetising old Rs 500 and 1,000 notes.

 

Meanwhile, RJD chief Lalu Prasad Yadav Lalu said that it was a 'nirashajanak' (disappointing) budget as there was no relief for the common people, who have been fighting for survival after demonetisation.

 

"Why has the central government failed to inform how much employment it provided to youths last year as Modi had promised to bring in two crore jobs each year. What about special focus to help farmers, who have been committing suicide," Lalu asked.

 

The RJD chief said the budget was anti-poor, anti-farmer and anti-youth.