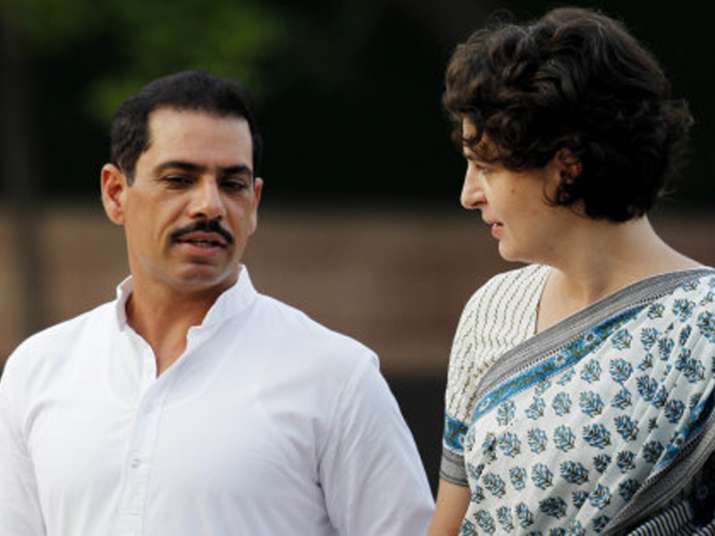 A day after Congress chief Sonia Gandhi's daughter Priyanka Gandhi said that any property she owns has no connection to her husband's finances or his company Skylight Hospitality, Robert Vadra today took to social media to air his opinion. 
In a Facebook post, Vadra said: "Truth Shall Prevail!!"
According to the Justice SN Dhingra Commission, Vadra made illegitimate profits of Rs 50.5 crore from a land deal in Haryana in 2008 without spending a single penny.
Reacting to the reports, Priyanka had yesterday said that the agricultural land bought by her in Haryana's Faridabad district had no links to the finances of Skylight Hospitality, owned by Vadra.
The reaction from Priyanka's office came after Vadra was asked by reporters whether a portion of the money he had received from the DLF was used by his wife to buy properties in Faridabad.
"The source of funds for the aforesaid purchase was rental income of Priyanka Gandhi Vadra from property inherited by her from her grandmother Indira Gandhi. The source of funds for this or any other property acquired by Priyanka Gandhi Vadra has no relationship whatsoever with Shri Robert Vadra's finances and/or Skylight Hospitality and no relationship whatsoever with DLF," Priyanka's office had said in a statement issued here yesterday.
The panel was set up by Haryana Chief Minister Manohar Lal Khattar in 2015 after the BJP came to power to investigate the grant of licences for change in land use in four villages of Gurgaon, including the licence granted to Skylight Hospitality.
Nearly 250 land deals during the Congress' term in power in Haryana were investigated by the Justice Dhangra committee. 
It was reported that people familiar with the commission's report said that there was a conspiracy aimed at benefitting Vadra's company. They also said that the commission has sought an inquiry into properties bought by Vadra and his businesses.