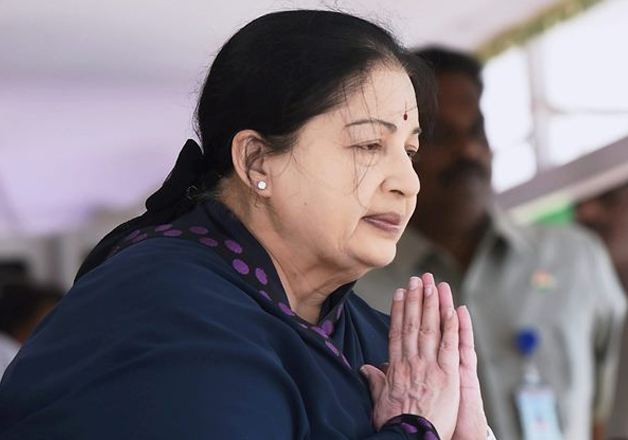 Tamil Nadu Chief Minister J Jayalalithaa, who was admitted to Apollo Hospitals in Chennai for fever and dehydration on September 22, was shifted to a special room from the Intensive Critical Care (ICU) today.
The room, located on the second floor, is having all the facilities of an ICU, including respiratory support.
"It's a step down intensive care unit, a kind of bridge between the intensive care unit and special ward or home. Besides ventilation, it is equipped with medicines and equipment for emergency care," a doctor said. 
The 68-year-old leader will, however, continue to be on tracheostomy and so visitors will be restricted.
Meanwhile, AIADMK workers distributed sweets and danced outside the hospital premises, after hearing the news of Jayalalithaa being shifted to a private room in the hospital from the critical care unit.
"We really thank God. Our honourable Chief Minister has been shifted to a ward. She has started a healthy life again," AIADMK spokesperson CR Saraswathy told reporters here, adding "today is our Deepavali."
Referring to the views of Apollo Hospitals chairman PC Reddy that Jayalalithaa has recovered fully and is taking normal food, she said, "Now honourable CM has been shifted to a ward. Very soon she will come home, we are very happy there are no words to express our feelings...we are so happy... we thank all the people who prayed for our Amma."
Reddy had yesterday said that the Chief Minister 'is fine and is breathing and sleeping well, and is on ventilator only for 15 minutes in a day.
Reddy had also said that Jayalalithaa can go home whenever she wants.
According to Apollo Hospitals, a team of specialist doctors -- cardiologists, respiratory physicians, consultants for infectious diseases, diabetologist and endocrinologist -- treated her.