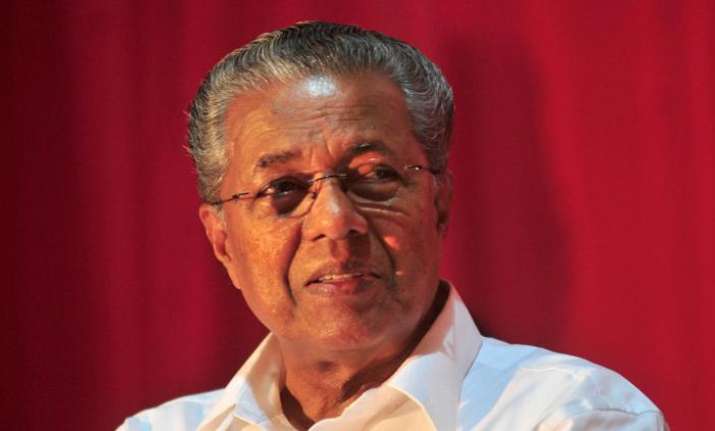 Terming the killing of an RSS worker at Payyannur " very unfortunate", Kerala Chief Minister Pinarayi Vijayan today said the government would take steps to bring before law those responsible for his killing.
The Kerala Chief Minister wanted everybody to see the case as an isolated one and ensure that it would not cause hurdle in the peace efforts in the district. 
"Concerned persons have to be cautious to see that the situation is not turning worse. The government will make all efforts to bring the guilty before law," he told reporters here. 
Meanwhile, the BJP demanded that Kannur be declared as a "disturbed area" and impose Armed Forces (Special Powers) Acts (AFSPA) citing "frequent" attacks on its party workers.  A BJP delegation led by former Union Minister O Rajagopal, MLA, submitted a memorandum to the Governor Justice (Rtd) P Sathasivam to declare Kannur as a disturbed area and impose AFPSA. 
Later talking to reporters, Rajagopal said the party wanted to declare Kannur as a disturbed area and impose AFPSA as the state police had "failed" to maintain law and order.  "The only solution to maintain law and order is to hand over the law enforcement of the district to the army," he said. 
He also alleged that the local CPI(M) leaders have "taken over the control of police" in the district.
(With PTI inputs)