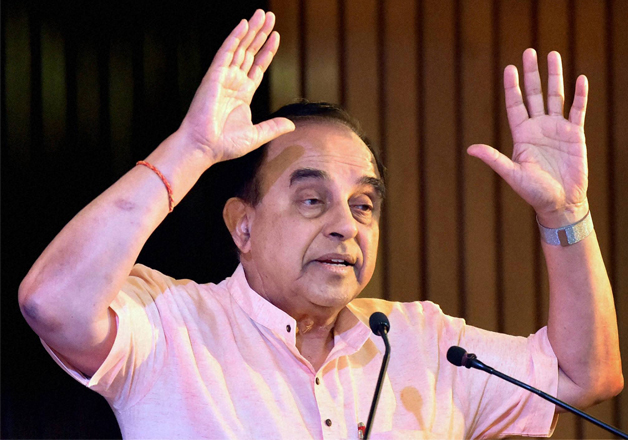 BJP firebrand leader Subramanian Swamy has said that there was no point in holding talks with Pakistan in the current scenario. 
"In the prevailing scenario, there is no point discussing matters with Nawaz Sharif. I had told (Prime Minister Narendra) Modi in the beginning not to go there (Pakistan), it is of no use," the Rajya Sabha MP said here on Tuesday. 
Swamy also came out in support of Defence Minister Manohar Parrikar over his statement giving credit to 'RSS teaching' for the decision to launch surgical strikes on terror camps inside PoK.
He said that the Hindutva outfit indeed provides training to take risks and this helped while taking a call on launching the anti-terror operation on September 29.
"The training of taking risks that RSS provides (helped in surgical strikes). (Prime Minister) Modi took risk (through surgical strikes)," he said.
Parrikar had earlier this week said that 'the RSS teaching was at the core' of the decision to launch cross-LoC raids.
Swamy, a former Union Law Minister, also referred to a US operation in Iran in which all American soldiers were killed and said this contributed in then President Jimmy Carter losing election.
Swamy also criticised the Congress for seeking proof of surgical strikes. 
"It is not good for Congress to repeat Pakistan's propaganda (by asking proof of surgical strikes)," he said.
Several political parties including the Congress have been demanding proof from the government of Army's the surgical operation that was conducted on September 28 night across the LoC.
With Agency Inputs