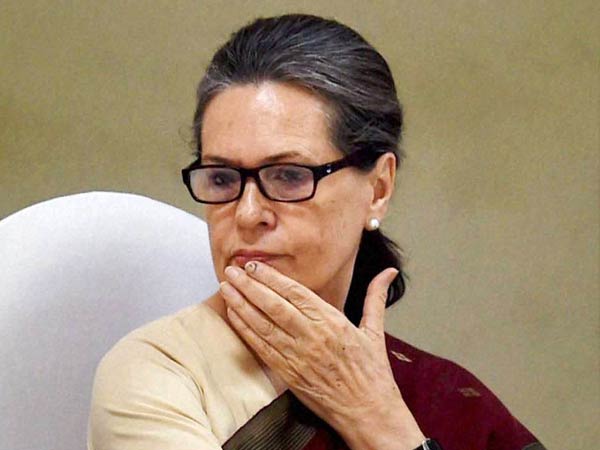 Two senior Union ministers Rajnath Singh and M Venkaiah Naidu today met Congress President Sonia Gandhi to discuss upcoming presidential election.
The two leaders are believed to have sought Congress party's support for the ruling NDA's presidential candidate. 
More details are awaited.
Ahead of her meeting with Singh and Naidu, Sonia Gandhi on Thursday held discussions with senior Congress leaders including Mallikarjun Kharge, Ghulam Nabi Azad and Ahmed Patel.
Congress leaders expected the two BJP leaders to seek Sonia Gandhi's opinion on the presidential election and ask Congress to support NDA's candidate in the name of respecting people's mandate. 
According to sources, Sonia Gandhi was unlikely to give any clear-cut answer to the two Union ministers.  The Congress President was likely to tell them that she will take a decision after discussing the matter with other opposition parties.
Sonia is likely to call a meeting of the opposition parties on June 20 or 21 to finalise the name of their presidential candidate.
Rajnath Singh and Venkaiah Naidu are also likely to meet CPI(M) general secretary Sitaram Yechury today to seek the support of Left parties for NDA's presidential candidate.
On Monday, BJP President Amit Shah named a three member panel comprising Rajnath Singh, Arun Jaitley and M Venkaiah Naidu to reach out to opposition parties for evolving a consensus on the presidential candidate.
Since Jaitley is presently in South Korea for an economic dialogue and the 2nd annual meeting of the Board of Governors of the Asian Infrastructure Investment Bank (AIIB), Rajnath Singh and Venkaiah Naidu will meet Sonia Gandhi today to discuss the presidential election.